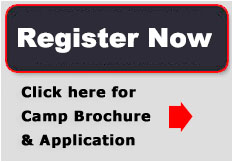 The All Alaska Football Camp will take place June 23-26 at West Valley High School in Fairbanks. Designed for athletes entering grades 9-12, the All Alaska Football Camp is now in it's 30th year. We feature top coaches from colleges across the nation providing superior individual and team instruction. The camp also features a college prep seminar for juniors and seniors and college combine testing for seniors.
To play college football is not ordinary, it is extraordinary. Each year thousands of top select Seniors compete to be recruited to earn a college scholarship. The competition is fierce. At All Alaska Football Camp you will be coached up by college coaches from across the nation committed to recruit Alaskan players. Furthermore, Alaskans are playing at all levels of college football including the NFL.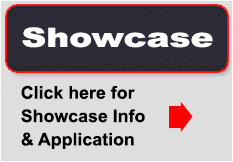 The All Alaska Football Showcase will take place Tuesday, June 21 at South Anchorage High School. For all players entering grades 9-12, from seasoned seniors to first-year players, the All Alaska Football Camp Showcase will give participants the opportunity to compete, get better, have fun, showcase their talents, and become college prospects. All Unsigned Post-Graduate Players Welcome!
Featuring college football coaches from across the nation. Click here for Online Showcase Registration.
High school coaches bringing teams to camp, please print out these rosters and list your kids and coaches attending camp. Click here for Team Registration Instructions.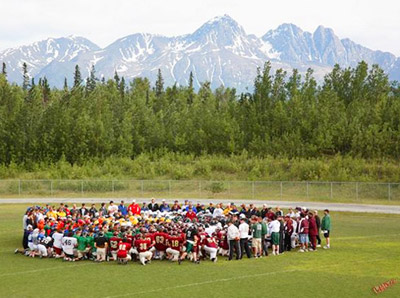 Register today to reserve your spot!