All Alaska Football Camp Salutes OPA. Thank you for your tremendous support, providing All Alaska Football Camp athletes with on-site access to athletic trainers.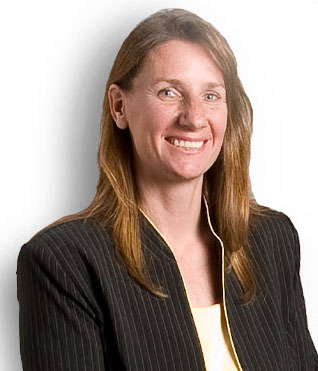 Lynne Young, M.Ed., ATC, ITAT
Lynne Young is a certified athletic trainer with over 25 years' experience and is an Impact Trained Athletic Trainer. She provides athletic training to numerous high school and other athletic programs, helps train professional ski patrollers at Alyeska and Hilltop ski areas, and gives injury prevention talks throughout the region. She's also a recognized leader in concussion education, prevention and recovery.
Ms. Young earned both bachelor's and master's degrees in physical education and exercise science from the University of Southwestern Louisiana, where she later went on to serve as Assistant Athletic Trainer. Ms. Young was also appointed Director of Sports Medicine & Head Athletic Trainer at Flour Bluff School District in Corpus Christi, Texas, and later Clinical Instructor/Coordinator at the University of North Florida.
Ms. Young joined OPA in 2008 and heads OPA's team of athletic trainers. Over the years, she has won several awards, including the 2016 National Athletic Trainer Association (NATA) "Outstanding Athletic Training Service Award."
SPECIAL INTERESTS:
• Athletic Training
• ACL Prevention Program
• Injury Prevention
• Concussion Protocols
• Osteoporosis Prevention
EDUCATION:
National Athletic Trainer Certification (1994)
Masters of Education, M.Ed. (1994)
Secondary Education & Exercise Science
University of Southwestern Louisiana
Lafayette, Louisiana
Bachelor of Science, B.S. (1992)
Health & Physical Education, Sports Medicine, Adapted Physical Education
University of Southwestern Louisiana
Lafayette, Louisiana
MEMBERSHIPS:
Member, National Athletic Trainers Association
Sports Medicine Advisory Committee for Alaska School Activities Association
Alaska Athletic Trainers Association
RECENT AWARDS:

2016 NATA Outstanding Athletic Training Service Award
2014 Gold Pan Award — Distinguished Community Service
2013 ASD Star Award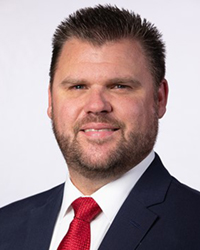 Josh Fullmer MS, LAT, ATC, NREMT – Director of Sports Medicine, All Alaska Football Camp
Josh has served as the Head Athletic Trainer for the All Alaska Football Camp for the past eleven years and has thoroughly enjoyed his time spent there.  Josh is employed by Intermountain Healthcare and provides medical coverage for the football team at Dixie State University in St George, Utah. Josh just completed his second year at DSU and was hired to assist the department transition from the NCAA DII level to the NCAA D1 level. Josh has been assigned many different tasks over the past year due to COVID 19, such as the COVID testing center director. Prior to accepting the position at DSU Josh served as the Assistant Director of Athletics/Sports Medicine as well as the Head Athletic Trainer at Colorado Mesa University in Grand Junction Colorado.  Josh worked at CMU for fourteen years.  He oversaw the medical care of the 29 NCAA teams and over 800 student athletes.  He also served on the senior administrative team in the athletic department.  Josh is a certified emergency medical technician and enjoys working in the field of emergency medicine.
Josh earned a Bachelor of Science degree in Athletic Training from Weber State University in
Ogden, Utah in 2003. He then went on and earned a Master of Science degree in Sports Psychology from the University of Utah in Salt Lake City in 2006, where he worked as an athletic
trainer for the football team.  Josh worked with the first "BCS Busters" as Utah earned a bid to the
Fiesta Bowl with an undefeated season in 2004-2005.  During the two years at the University of Utah
Josh worked with 42 athletes that went on to play in the NFL.
Josh is active in the athletic training community serving on many committees, co-authoring papers,
and speaking at conferences.  He is an active member of the accredited athletic training education
program at university of Utah, Colorado Mesa University, and Dixie State University teaching in the
academic setting as well as mentoring many students over the years.  Josh also served as the chair
of the RMAC (Rocky Mountain Athletic Conference) medical advisory board for four years as well as
the RMAC health and safety and strategic plan committees.
Josh was born in San Francisco, Calif. and grew up living in Auburn and the central California valley.
He and his wife Amberlee have four children.  Josh enjoys the outdoors and activities including hiking, camping, fishing, backpacking and golf.