The camp features top College and select High School coaches from across the nation.
These coaches give the camp an exclusive distinction from all others. Our campers gain confidence and optimism knowing they have become better football players. The camp also includes
certified athletic trainers
and
camp counselors
. And you can click here to meet the
camp directors
.
2017 AFC XXVI Coaches in Alphabetical Order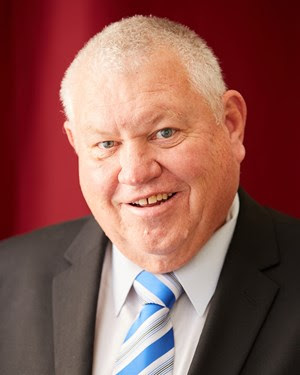 Mike Anderson begins his 22nd season as offensive line coach and 24th overall with the University of Wisconsin-Lacrosse Eagles (33 Conference Titles, 2 National Championships).  He also serves as UWL's assistant head coach. His first two years were as offensive backfield coach.  2018 will be his 44th year of coaching football.
Anderson was head football coach for eight seasons at La Crosse (Wis.) Central High School, compiling an overall record of 54-28 from 1987 to 1994.  The Red Raiders were 27-3 in conference games and claimed five league titles (1989, 1990, 1991, 1992, 1993) under Anderson.  Central made five post-season appearances, making it to two state semifinals.  Anderson was named the 1990 La Crosse Tribune Coulee Region Coach of the Year and earned the Wisconsin Football
Coaches Association (WFCA) Region Coach of the Year three times (1989, 1992, 1993).  He was an assistant coach for the North Team in the 1990 Shrine All-Star Game.
He was an assistant coach at Central from 1981 to 1986 prior to being named head coach.  Anderson also coached wrestling and track & field for the Red Raiders and was chosen as La Crosse Central's Teacher of the Year in 2006.
A 30-year member of the WFCA, Anderson served as an assistant football coach at Menomonie (Wis.) High School from 1973 to 1980.  He was also an assistant wrestling and track & field coach and was selected the 1978 Menomonie High School Teacher of the Year.
Anderson has been an assistant coach at UWL since 1995, when the Eagles captured the National Collegiate Athletic Association (NCAA) Division III title with a 36-7 victory over Rowan College (N.J.).  UWL finished 14-0 overall.
He has been a member of six Wisconsin Intercollegiate Athletic Conference (WIAC) championships (1995, 1996, 1999, 2002, 2003, 2004) at UWL and seven NCAA Division III playoff appearances (1995, 1996, 1999, 2002, 2003, 2004, 2006).  For his efforts, Anderson was named the 2004 WIAC Assistant Coach of the Year.
A 1973 graduate of UW-Eau Claire, Anderson played football under Hall of Fame Coach Link Walker.  He served as the President of the Coulee Region Football Coaches Association from 1987 to 1994 and was a WFCA District Representative from 1988 to 1994.
He was inducted into the WFCA Hall of Fame in 2012.
Named the 2005 La Crosse County American Legion Citizen of the Year, Anderson has been a Mason, Scottish Rite and Zor Shriner and member of the La Crosse Shrine Club and Firehouse Jesters since 1991.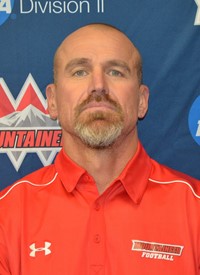 Todd Auer begins his third season as defensive coordinator for Western State Colorado University in 2018. Auer brings over 25 years of coaching experience to the Western football program.
In his first season at Western, Auer turned the Mountaineer defense into one of the Rocky Mountain Athletic Conference's best. Western led the conference in scoring defense, holding opponents to 16.7 points per game. That figure was also good for ninth best in Division II. The defense was also Division II's fourth best team in red zone defense.
Auer's defense in 2016 recorded the first shutout in 13 years for the Mountaineers, defeating Black Hills State University 27-0. Western turned around and earned another shutout victory against New Mexico Highlands, 58-0, the following game.
Auer made his way to Western after spending two seasons as the inside linebackers coach at Division I Southern Illinois University. With the Salukis, Auer coached the team's leading tackler to an all-conference recognition and had two linebackers ranked in the conference's top-five for tackles per game.
A familiar face to the RMAC, Auer spent two years at Colorado Mesa University as the defensive coordinator prior to SIU, and 23 years at Chadron State College before that.
During his time at Chadron State, Auer spent 17 of those seasons as defensive coordinator. Auer's Eagles had the top defense in the RMAC in 13 of his seasons as defensive coordinator. Prior to being named defensive coordinator, Auer served as Chadron State's offensive line coach, as well as strength and conditioning coach/travel coordinator from 1990-1993.
During his tenure as defensive coordinator at Chadron State, the Eagles posted a 153-48 overall record and won eight RMAC titles. CSC was ranked in the final Division II national top 10 poll five times. He was a finalist for the 2008 Division II Coordinator of the Year, and in 2010 the Eagles ranked No. 4 in the country in total defense.
Auer began his collegiate coaching career as a graduate assistant at Western Illinois in 1989. He was also a four-year letterwinner at Western Illinois where he holds the school record with 28 career sacks.
A native of Wisconsin, Auer played linebacker for the Green Bay Packers for three games in 1987. He and his wife, Kim, have three daughters and one son — Alyssa, Brayden, Aspen and Cole.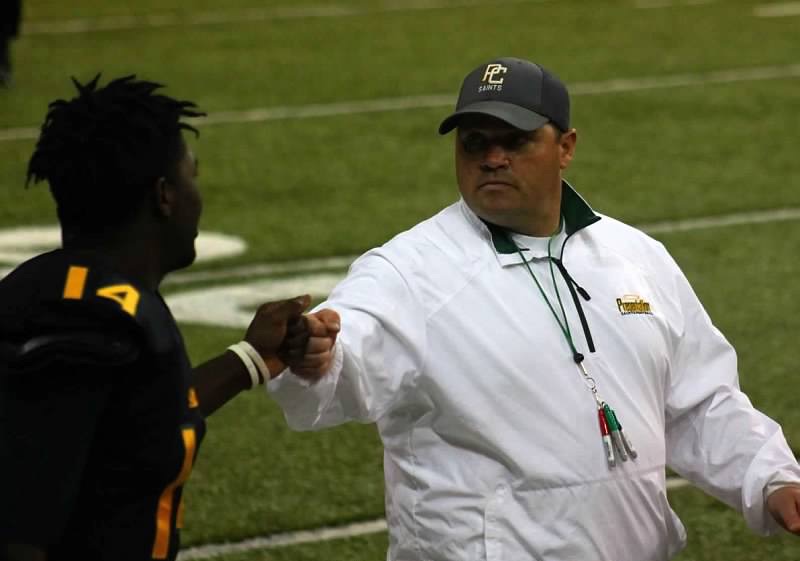 Andy Carr enters his seventh season as head coach of the Presentation College football team, having developed the program from the ground up. In four years in the NAIA and North Star Athletic Association, Coach Carr has had 32 players named to the NSAA's All-Conference Team, 39 players named to the NSAA All-Scholar Team, 21 Saints named to the NAIA All-Scholar Athlete Team, and 11 All-Americans.
In addition to the many individual accomplishments, the team has experienced a great deal of success and marked a program best 7-3 record during the 2016 season. In the 2016 season, Carr's defense ranked 2nd in the nation in Turnovers Forced (34), 2nd in Opp. Pass Eff (88.1), 4th in Passing Yds Allowed/Game (136.8), 6th in Yards Allowed/Game (276.1), 7th in Opp 4th Down Conv (26.9%), and 10th in Opp 3rd Down Conv (30.7%) while his offense ranked 16th in Total Scoring (34.1).
Before joining the Saint's staff, Coach Carr was the Assistant Head Football Coach, Run Game Coordinator, and Offensive Line Coach for Southwest Minnesota State University in Marshall, Minnesota. Carr began his coaching career in 2000 as a graduate assistant at NCAA Division II Northern State University. During Coach Carr's career, he has coached four players that have played in the NFL.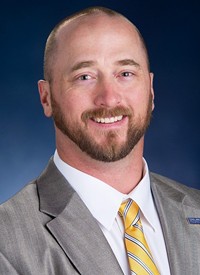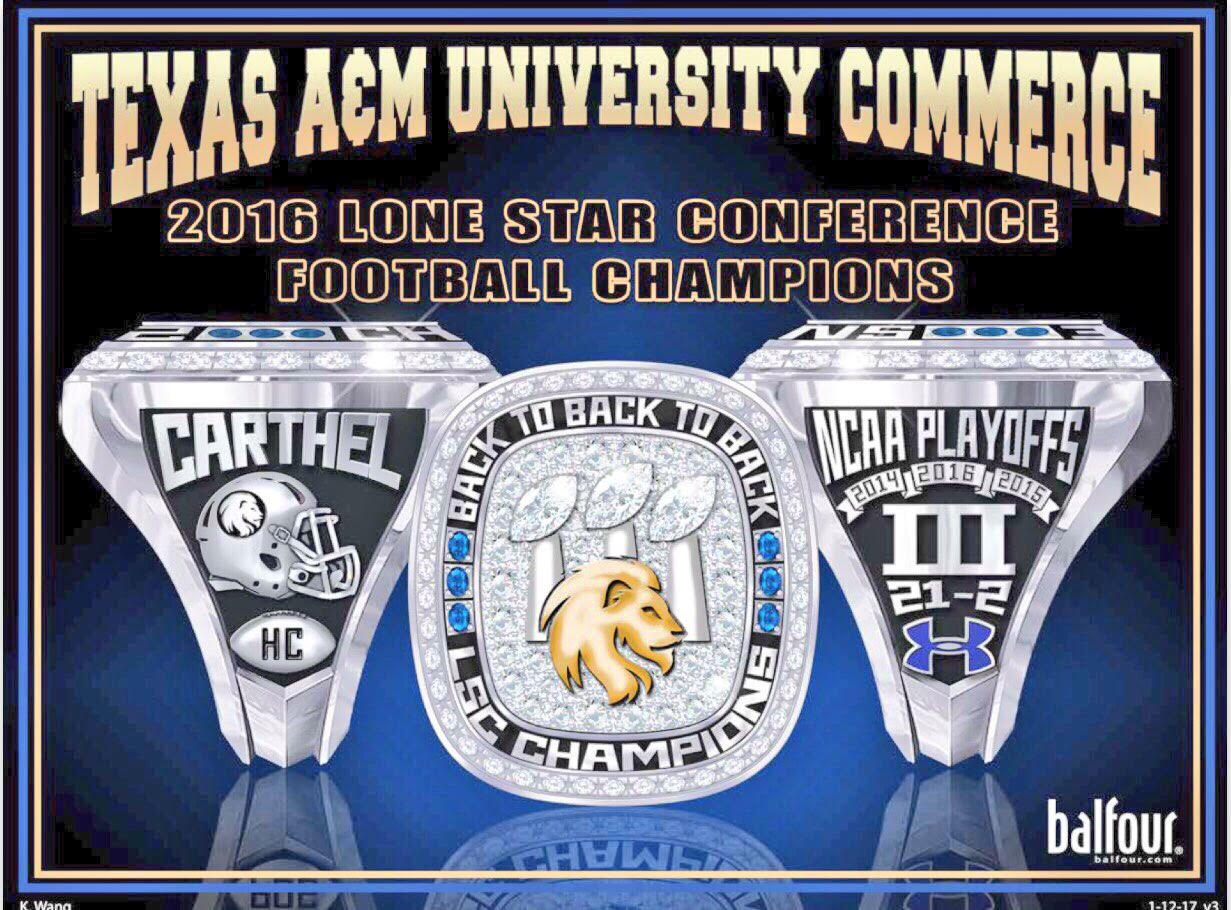 Colby Carthel was hired as the 19th head coach in A&M-Commerce history on January 23, 2013 and has guided the Lions to three straight Lone Star Conference Championships in 2014, 2015, and 2016.
To say Coach Carthel has turned around Lion football would be a vast understatement, Carthel has resurrected the sleeping beast that has now accounted for 23 Lone Star Conference Championships – the second most in league history.
The Lions have also had 97 all-LSC honorees in Carthel's four seasons.
The 2016 season saw the Lions achieve new heights with their third straight LSC Championship and the first NCAA Division II Playoff win in 25 years. The Lions hosted their first postseason game since 1991 and defeated Colorado Mesa, 34-23, in the opening round of the playoffs.
A&M-Commerce went 11-2 with an 8-1 LSC record. The Lions re-set the school record with 29 all-Lone Star Conference honors, including Defensive Back of the Year Uriah Harris. Running back Richard Cooper and wide receiver Lance Evans repeated as first team all-LSC honorees.
In his third season of 2015, Carthel led the Lions to their second straight and 22nd overall Lone Star Conference regular season title. A&M-Commerce went 8-4 on the year and earned the seventh seed in the NCAA Division II Playoffs, advancing to the NCAA postseason for the first time since 1995. The Lions dropped their first round game at second-seeded Ferris State, 48-30.
With an undefeated LSC regular season, the Lions clinched their second consecutive conference title on October 24 with a win over Midwestern State. Postseason honors were many, as A&M-Commerce earned a school-record 27 all-LSC honors. The Lions also collected three All-American awards. Richard Cooper was named the LSC Offensive Back of the Year.
In Carthel's second season of 2014, the Lions saw 26 players earn All-Lone Star Conference – a school record at the time – and saw six Lions earn NFL preseason roster spots.
The 2014 unit went 9-3 overall and 6-1 in the Lone Star Conference to earn the team's 21st LSC title and first since 1990.  The team earned its second straight postseason appearance with a trip to the C.H.A.M.P.S Heart of Texas Bowl, 72-21 rout of East Central.  The trip was the first time since 1990-1991 that the Lions made consecutive postseason trips.
Wide receiver Vernon Johnson took home the LSC Wide Receiver of the Year Award, while defensive end Toni Pulu earned the LSC Defensive Player of the Year award.
Five Lions, Johnson, Ricky Collins, Toni Pulu and Saul Martinez all took home All-American honors from various publications.  Five Lions earned postseason all-star bowl appearances with Joe Bergeron and Johnson appearing in the NFLPA Collegiate Bowl and Collins, Tuaau and Ashton Dorsey playing in the College Gridiron Showcase.
The Lions opened the season with 98 points and a NCAA record 986 total yards offense. The pace saw the Lions end the season with the NCAA's No. 1 offense in terms of total yards per game and scoring per game.
The Lions racked up team accolades as well under Carthel's direction in 2014.
A&M-Commerce also sported the No. 1 offense in the NCAA averaging 54.1 points per game, while the Lions defense finished the season No. 1 in tackles for loss per game at 10.8.
Carthel led the Lions to a 7-5 record in his first season at the helm in 2013, a far cry from the combined 5-26 record the team put up in the three seasons prior to his arrival. That turnaround, one that included wins over nationally-ranked Delta State and Tarleton State, earned the Lions a postseason berth in the Live United Texarkana Bowl – the program's first postseason berth since qualifying for the national playoffs in 1995.
Although previously a defensive coordinator, the Lions made huge strides on the offensive side of the ball in his first season, averaging 35.0 points per game, which was up 22.4 points per game from the previous year and was the most by a Lion team since the 1990 team averaged 36.2 per game.
The Lions also garnered 15 all-Lone Star Conference selections in 2013, including three on the first team. Defensive lineman Charles Tuaau was named the league's top defender and earned all-America honors, while Vernon Johnson was named the league's top wide receiver after a season that saw him haul in over 1,300 yards and 13 scores through the air.
Carthel came to Commerce with strong ties to the Lone Star Conference, spending the seven previous seasons as the defensive coordinator at West Texas A&M and playing a key role in establishing the Buffs as one of the top teams in the region.
During his seven years at West Texas A&M, the Buffs captured four Lone Star Conference championships while making an appearance in the postseason each year including a trip to the NCAA semifinals.
All told, Carthel has made 11 consecutive trips to the postseason as a Division II coach, both as an assistant coach and a head coach.
Carthel, an Angelo State graduate, his wife Sarah and son Major live in Commerce.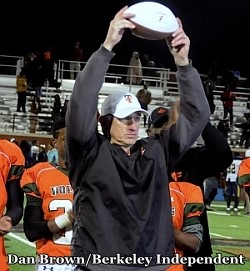 Art Craig
Head Football Coach and Athletic Director for Timberland High School-Coaching for 29 years last 16 at Timberland
Accomplishments:
Current Record 197-48, Winning Percentage of 80%
State Champions 2011 and 2014(1st Undefeated Season in School History)
Region Champions-16 out of 19 Seasons
State Runner Up 3-AAA- 2006
Lower State Runner-up 2-AA-2008
Quarter Finals-2004, 2005, 2006, 2008, 2009
Region Champions 2016,2015,2014, 2013, 2012, 2010, 2009, 2008, 2007, 2006, 2005, 2003, 2002
Cross High School Head Coach-1998 to 2000 Record 29-8
Region 7-A Region Champions 2000
Region 6-A Champions 1998, 1999
Lower State Runner-up 1999
Quarter Finals 1998
Assistant Coach Blackville-Hilda High School 1988 to 1998
7 Region Championships
2 State Championships
Notable Players Coached:
Troy Brown, Blackville-Hilda High School, Marshall, New England Patriots
Rod Wilson Cross High School, University of South Carolina, Tampa Bay Buccaneers
Quinton Washington, Timberland High School Under Armor All American, Michigan Alumni
Rockarius King, Timberland High School, Top 3 Rushers in SC History
Aldrick Fordham, University of South Carolina Alumni
Education:
Played High School Football and Basketball at Buford High School
Basketball at USC-Lancaster
Graduated from the University of South Carolina
Master's Degree from the United States Sports Academy
Hometown:
Lancaster, South Carolina
Wife & Kids:
Wife: Tammy
Kids
Cody: Graduated from Coastal Carolina, teaching at Berkeley Middle School
Dylan: Sophomore at the University of South Carolina, also is a manager on the football team
Wyatt: Senior at Timberland will attend Newberry College and has received a football scholarship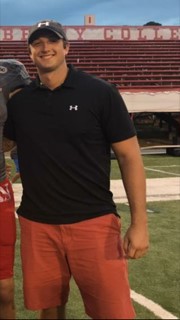 Cody Craig
Current School and Position: Head Football Coach and Offensive Coordinator for Woodland High School, South Carolina
Accomplishments:  
Coastal Carolina Football Player (2010-2014)
Member of South Carolina Shrine Bowl Team 2010
Member of Big South Student-Athlete Leadership Council 2012
Big South Football Champion 2010,2012,2013,2014
Captain of Coastal Carolina Football Team 2013,2014
Coastal Carolina Strength and Conditioning Athlete of the Year 2014
Woodland High School, South Carolina (2015-present)
Co-Offensive Coordinator 2015
Assistant Head Football Coach and Offensive Coordinator 2016
Head Football Coach, Offensive Coordinator, Head Strength and Conditioning Coach 2017
Education:
Bachelors of Science in Physical Education (Coastal Carolina 2014)
Masters in Education with a Specialization in Instructional Technology (Coastal Carolina 2015)
Hometown:
Moncks Corner, South Carolina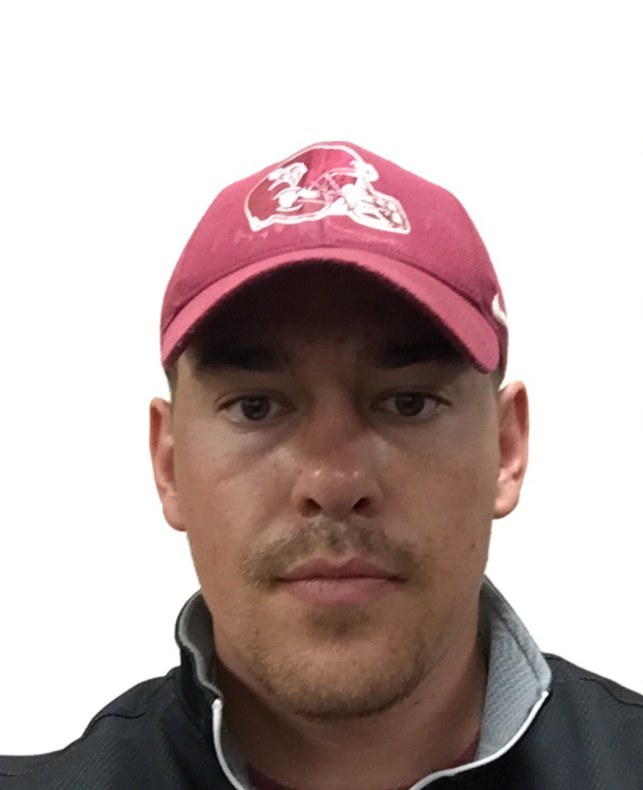 Jacob Crawford
Defensive Line Coach
Valley City State University, North Dakota
Coach Crawford played his college football at Montana Tech. While at Montana Tech he was a Captain, All-Conference Defensive End, 2-time Frontier Conference Champion, USA Football All-American, and played in the USA Football All-American Bowl Game in Savannah, Georgia. After Montana Tech Coach Crawford went on to play and coach on contract in Australia. He has coached at River Ridge High School, Montana Tech, and now as a Graduate Assistant. He is the Defensive Line Coach at Valley City State University (North Dakota).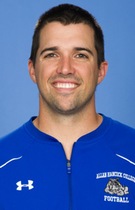 Seth Damron joined the Allan Hancock College football coaching staff as the offensive coordinator in August 2016. He is also an associate professor of kinesiology.
Prior to Hancock, Damron served as the linebackers and special teams coach at Humboldt State, a Division II-program. Previously, he spent three seasons on the Colorado Mesa coaching staff. With the Mavericks, he was responsible for the defensive line and coordinating the special teams.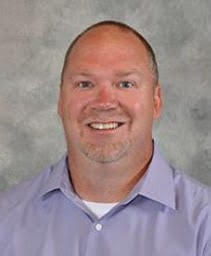 Lenny Doerfler
Coach Doerfler has coached football for the past 20 years at both the high school and college level. He has coached at Western Oregon University, Valley City State University in North Dakota, Fort Hays State University in Kansas, Bend High School in Oregon and O'Connor High School in Arizona. 2017 will be Coach Doerfler's 19th consecutive AFC. Lenny is currently an assistant principal at Cesar Chavez High School in Phoenix, AZ.
Coach Doerfler has served as AFC Director of Supervision since 2001.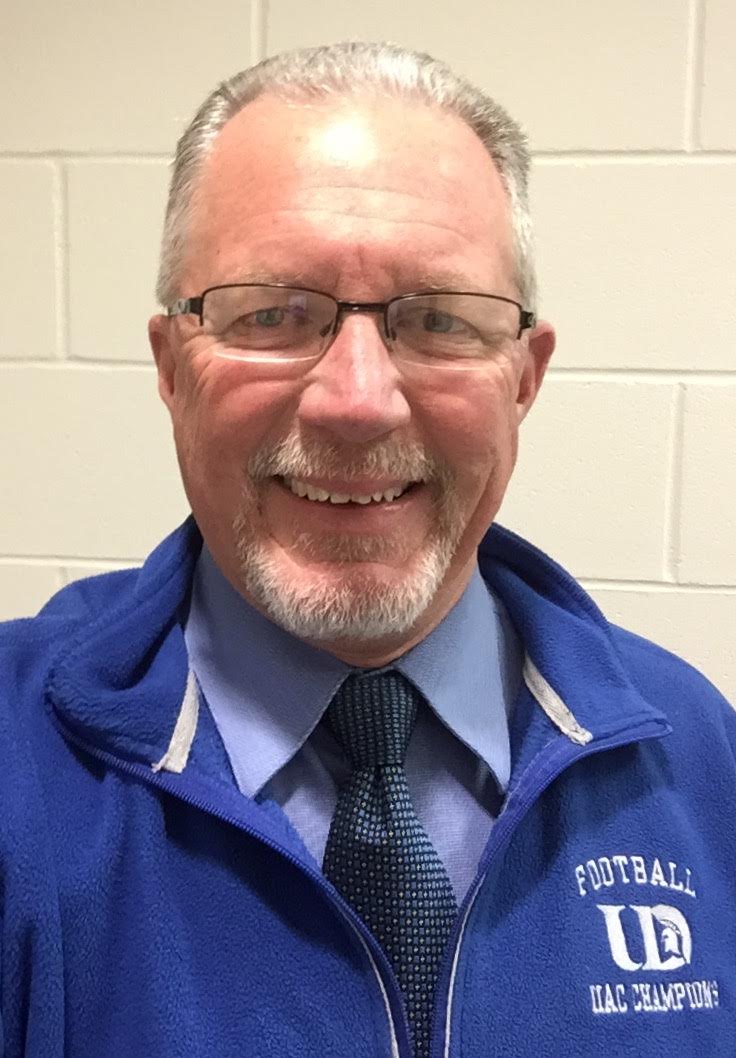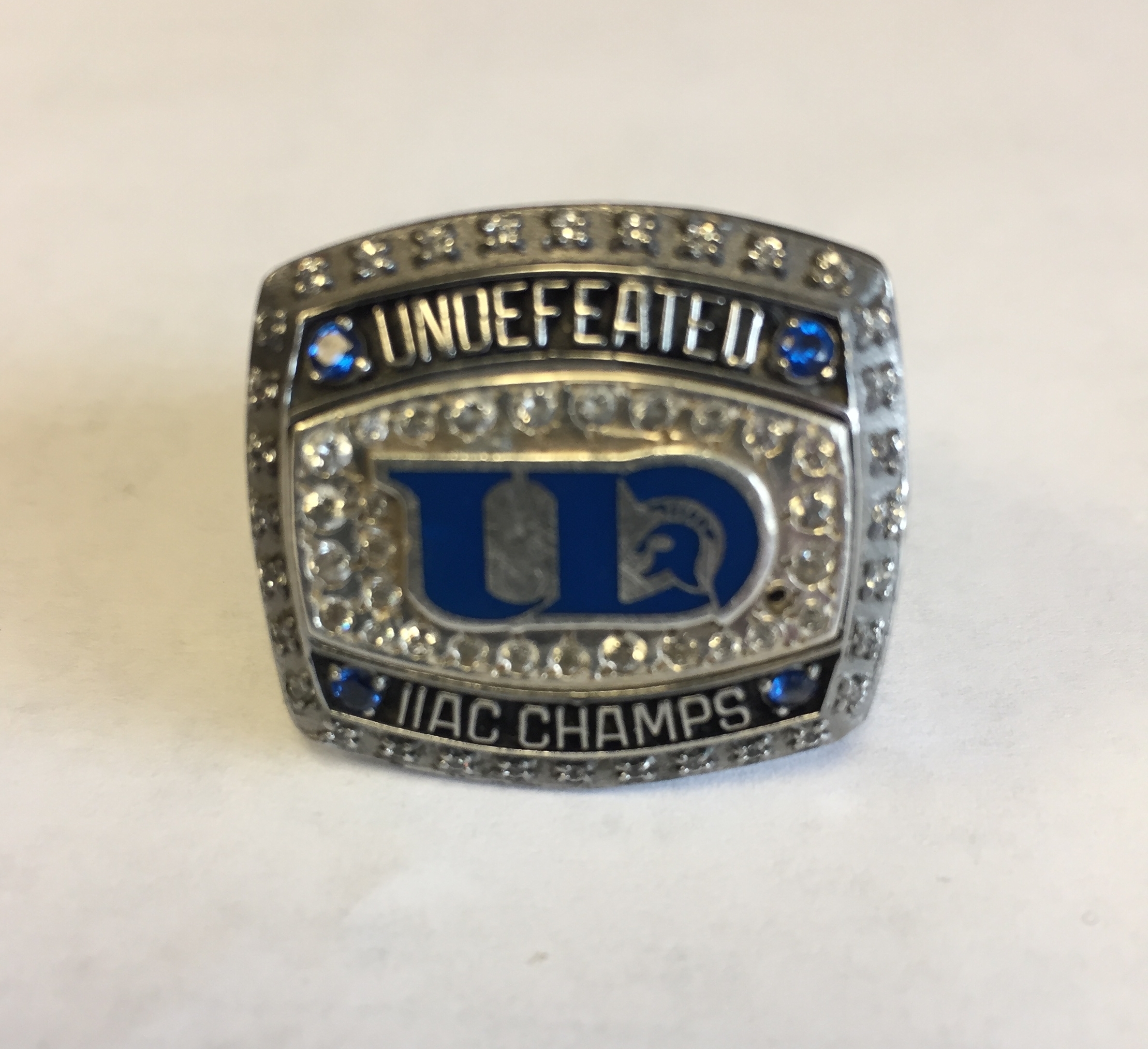 Mike Durnin
Assistant Head Football Coach – University of Dubuque
University of Dubuque Spartans – 2015 Iowa Intercollegiate Conference CHAMPIONS!
Almost 30 years of collegiate coaching – 6th year at All-Alaska Camp in 2017. Each year over the past eight years, teams Coach Durnin has been associated with have had a player from the state of Alaska! Coach Durnin has over 10 years of experience as both a defensive coordinator and offensive coordinator; along with five years as a collegiate head coach. School include Mankato State, Yankton College, University of Puget Sound, Illinois State, UW-Lacrosse, and Luther College. Former record setting collegiate quarterback who has traveled the Midwest and Pacific Northwest & California working camps and speaking at various coaching clinics. Member of the American Football Coaches Association. Has served on both NCAA and AFCA committees throughout his years of coaching.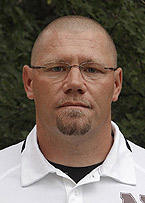 Jake Eldridge is entering his 8th season of coaching with the Montana State University Northern Lights. This will begin his 6thseason as Defensive Coordinator and 8th as Strength Coordinator.
Eldridge started his coaching career with MSU Northern as the running backs coach from 2008 to 2010. During that time, Coach Eldridge helped RB Justin Moe receive Team All-Conference Honors, Honorable Mention VSN All-American Honors as well as the Frontier Conference Offensive Most Valuable Player Award in 2008. In 2009 he helped mentor Freshman All-Conference Kick Returner and RB Stephen Silva. In 2010 Coach Eldridge was promoted to Defensive Coordinator and Defensive Backs Coach where he coached 3 year All-Conference and 2011 Frontier Conference Defensive Most Valuable Player Will Andrews. In all, Coach Eldridge has coached 14 All-Conference performers on the defensive side of the ball.
Prior to Northern, Eldridge prepped at Helena Capital High School from 1996-2000 where he won a State Championship his senior season. Jake was a two sport standout in both track and football where he earned All-State and All-Conference honors throughout his career. Eldridge's athletic success earned him a dual track and football scholarship to the University of Mary in Bismarck, ND. Jake transferred to MSU-Northern prior to the 2004 season under 1st year head coach Mark Samson. Jake was a four year starter and a four year team captain for the Lights at defensive back where he garnered All-Conference and Academic All-Conference honors.  A torn ACL prior to his senior season limited Jake on the defensive side of the ball, but he was able to finish out his career as a slot receiver in 2007.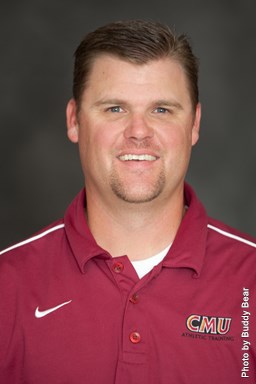 Josh Fullmer MS, ATC, NREMT
Josh has served as the Head Athletic Trainer for the All Alaska Football Camp for the past three years, and has thoroughly enjoyed his time spent there.  Josh is the Assistant Director of Athletics/Sports Medicine as well as the Head Athletic Trainer for Colorado Mesa University in Grand Junction Colorado.  Josh has worked at CMU for the past eleven years.  He oversees the medical care of the 29 NCAA teams and almost 800 student athletes.  He also serves on the senior administrative team in the athletic department.  Josh is a certified emergency medical technician and enjoys working in the field of emergency medicine.
Josh earned a Bachelor's of Science degree in Athletic Training from Weber State University in Ogden, Utah in 2003. He then went on and earned a Master's of Science degree in Sports Psychology from the University of Utah in Salt Lake City in 2006, where he worked as an athletic trainer for the football team.  Josh worked with the first "BCS Busters" as Utah earned a bid to the Fiesta Bowl with an undefeated season in 2004-2005.  During the two years at the University of Utah Josh worked with 42 athletes that went on to play in the NFL.
Josh is active in the athletic training community serving on many committees, co-authoring papers, and speaking at conferences.  He is an active member of the accredited athletic training education program at CMU teaching 12 credit hours per year and mentoring many students over the years.  Josh currently serves as the chair of the RMAC (Rocky Mountain Athletic Conference) medical advisory board.
Josh was born in San Francisco, Calif. and grew up living in Auburn and the central California valley. He and his wife Amberlee have four children.  Josh enjoys the outdoors and activities including hiking, camping, fishing, backpacking and golf.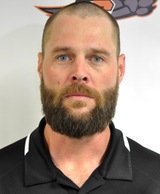 Jacob Hales is entering his fifth season as an assistant coach with Lewis & Clark College, Oregon.
Hales joined the Pioneer football program in 2013 as an assistant coach for the defensive line. Hales was named Co-Defensive Coordinator – Defensive Line in the spring of 2014.
Prior to Lewis & Clark, Hales was a graduate assistant at The University of Texas – El Paso for the three season where he worked under legendary Head Football Coach Mike Price.
He was a three-year starting defensive lineman at UNLV, totaling 86 tackles, 11 tackles for losses and six sacks.
As a senior, he was a recipient of the Tom Wiesner Award for displaying courage, enthusiasm, dedication and toughness. Hales was a strong student as well, garnering placement on the Mountain West Academic All-Conference team all four years.
Hales earned a bachelor's degree in University Studies, with an emphasis in Spanish and Physical Education, from UNLV in 2008.
A Las Vegas native, Hales is working on his master's degree in Bilingual Education at UTEP.
Coach Hales will serve as a coach/counselor at AFC XXVI.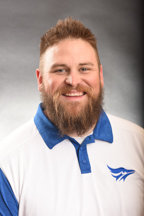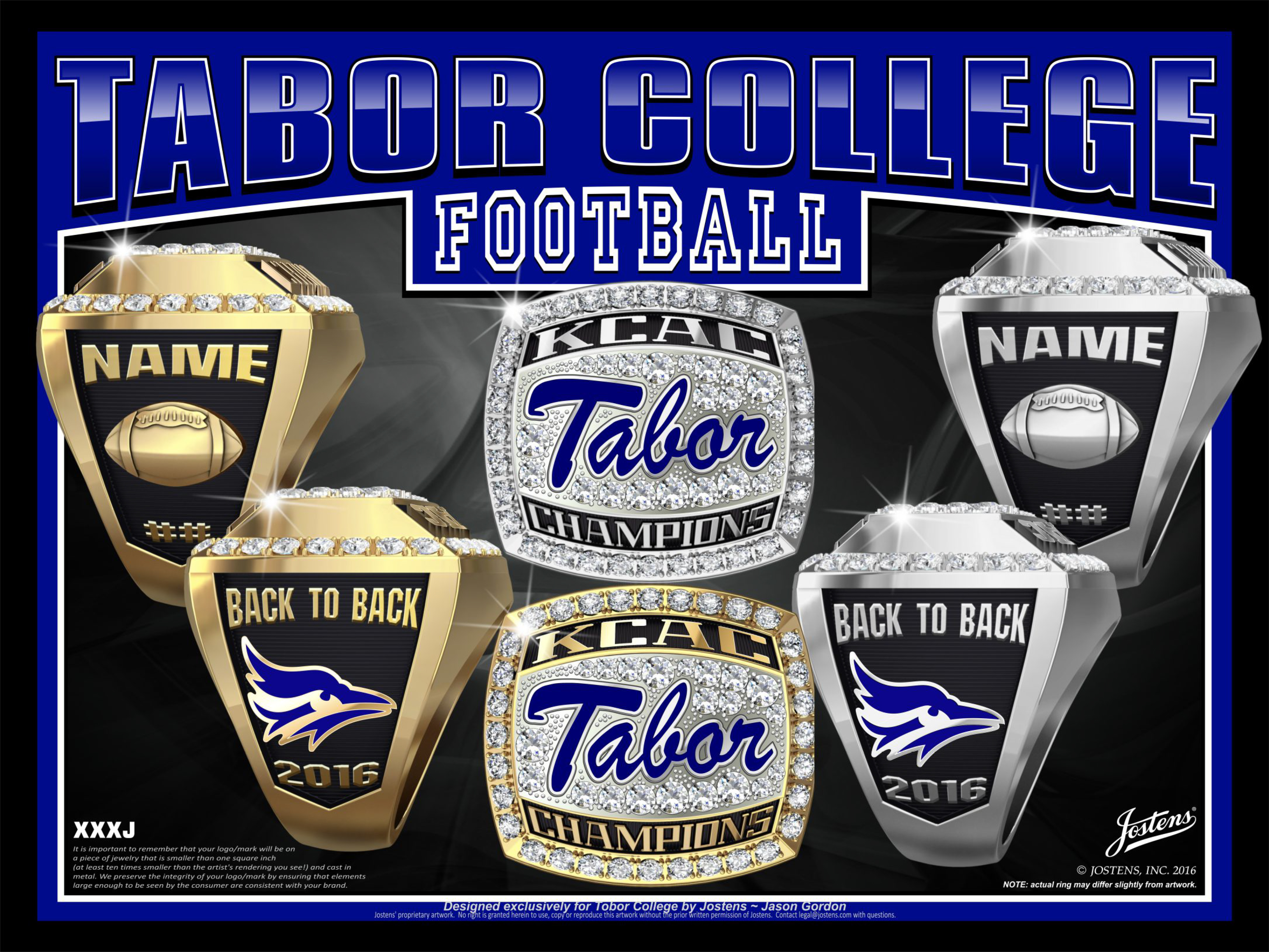 Billy Hickman is going into his eighth season as the offensive coordinator for Tabor College (Kan.). Throughout the past six years, Tabor's offense has consistently been one of the strongest rushing units in the NAIA. Hickman has worked with both the offensive line and the Quarterbacks in his time at Tabor.
From 2012-16, the Bluejays have produced two KCAC Offensive Players of the Year (Monroe-2013 and McKee-2015) and three AFCA NAIA All-American offensive linemen. Overall, during Hickman's stint as the offensive coordinator, the Bluejay offense has broken or tied 39 school records. In 2012, Hickman was named KCAC Assistant Coach of the Year after the Bluejays led the nation in rushing yards per game (330.4) and averaged over 41 points per game.
Prior to his tenure at Tabor, Hickman coached offensive line and tight ends at Colorado School of Mines (NCAA Division II), where the Orediggers went 8-3 in both 2008 and 2009.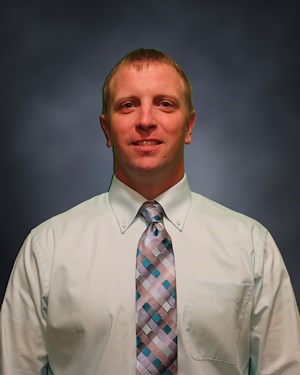 Marty Hoffmann
In his first year as the defensive and strength/conditioning coordinator on the University of Minnesota Morris football staff in 2013, he had two players ranked in the top 10 in tackles, including Cody Hickman who was the top tackler in the UMAC and ranked fourth in the nation in total tackles with 140.

Prior to UMM, Hoffmann was the Special Teams and Co-Defensive Coordinator for Minnesota State University, Moorhead. Hoffmann helped the Dragons field some of the top kick and punt return teams in the NSIC in 2012. The Dragons ranked second in the league in punt return average (13.9) and had four blocked punts, including two returned for touchdowns. MSUM was also sixth in kick return average (20.3).

Prior to arriving at MSUM, Hoffmann spent three years at Carleton College, beginning in July of 2008. He worked as the Special Teams Coordinator along with coaching the secondary unit. Hoffman also assisted in the strength and conditioning aspects of the program.

Prior to Carleton, Hoffmann was a graduate assistant at South Dakota State, where helped coach the Jackrabbits secondary and worked with the special teams as a position coach.

Hoffmann joined the SDSU staff in June 2006 after working for a year as a defensive secondary coach at the University of Minnesota-Morris where he also was a four-year starter as a student athlete.

The two-time First Team All-UMAC selection was a linebacker and defensive back at Morris In 2004, Hoffmann was named the UMAC Defensive Player of the Year, along with the team's Most Valuable Player after setting the record for most tackles in a season.

As a coach, Hoffmann has led seven all-conference defensive backs, two of which went on to be All-Americans, seven athletes of the week and one All-Conference Academic selection. Hoffmann is also a member of the American (AFCA), Minnesota (MFCA) and Wisconsin Football Coaches Associations (WFCA).

Hoffmann earned a Bachelor of Arts in Sports Management, along with a Coaching Endorsement from the Minnesota-Morris in 2005. In 2008, he graduated South Dakota State with a Masters of Science in Health, P.E. and Recreation with an emphasis in Sports Administration in 2008.

Kelley Lee
Head Coach – Eastern New Mexico University
Although Kelley Lee will be entering his first season as Eastern New Mexico University's head football coach in 2017, he is no stranger to the school or program. Lee spent the last five seasons as ENMU's offensive coordinator and built one of the most dominant run games and efficient pass games in the Lone Star Conference and NCAA Division II.
Kelley Lee joined the Eastern New Mexico University football coaching staff in 2012 after a stint at Valencia High School, where he served as the athletic coordinator and head football coach. Since coming to ENMU he has served as the offensive coordinator and helped ENMU achieve the No. 1 rated rushing offense in the Lone Star Conference with 345 yards per game in 2015.  While at ENMU, the team has seen three offensive players named All-Americans under Lee's guidance and made their first Division II bowl appearence ever, appearing in the C.H.A.M.P.S. Heart of Texas Bowl in 2015.
In his Ground Strike Offense, Lee has tutored two running backs that have set the single-season record for rushing yards in a season with E'lon Spight and Kamal Cass, respectively.  Most recently Cass ran for a league best 1,514 yards in 2015.  Cass also led the league in rushing touchdowns, recording 22 scores on the season.
Lee took over a program at Valencia that was 1-9 and quickly turned them into a contender going 26-9 and reached the state playoffs all three years.  In 2011, Kelley was named the Metro Coach of the Year in 2011 when VHS posted an 11-1 record and led the state is scoring averaging 50.5 points per game.
Lee also served at the offensive coordinator/assistant head coach at Midland College in 2008 where the offense ranked first in the NAIA in red zone efficiency and in the Top ten in rushing offense and fourth-down conversions.
Coach Lee has previously worked with Josh Lynn on two occasions; at New Mexico Military Institute and at ENMU.  In 2006 and 2007 Lee was the offensive coordinator/recruiting coordinator at NMMI where they finished second in the nation in rushing offense both years. In 2006 Lee directed an offense at NMMI that finished fourth in the Nation in total offense. In 2002 and 2003 Coach Lee was a graduate assistant for the Greyhounds were he coached running backs and quarterbacks respectively.
Lee earned his Bachelor of Science degree in 2000 from Western New Mexico University where he played quarterback for the Mustangs. Lee is a graduate of Hot Springs High School in New Mexico.  A three-sport athlete while at Hot Springs, Lee played in four state championships in football, basketball and won state track titles in the discus and shot put.  Kelley's wife, Melissa, is a former track and field athlete at ENMU. They have two children Kingston and Croix Lee's father is in the National High School Hall of Fame and his sister (Tasha Fischer) is an assistant athletic director for compliance at Florida State.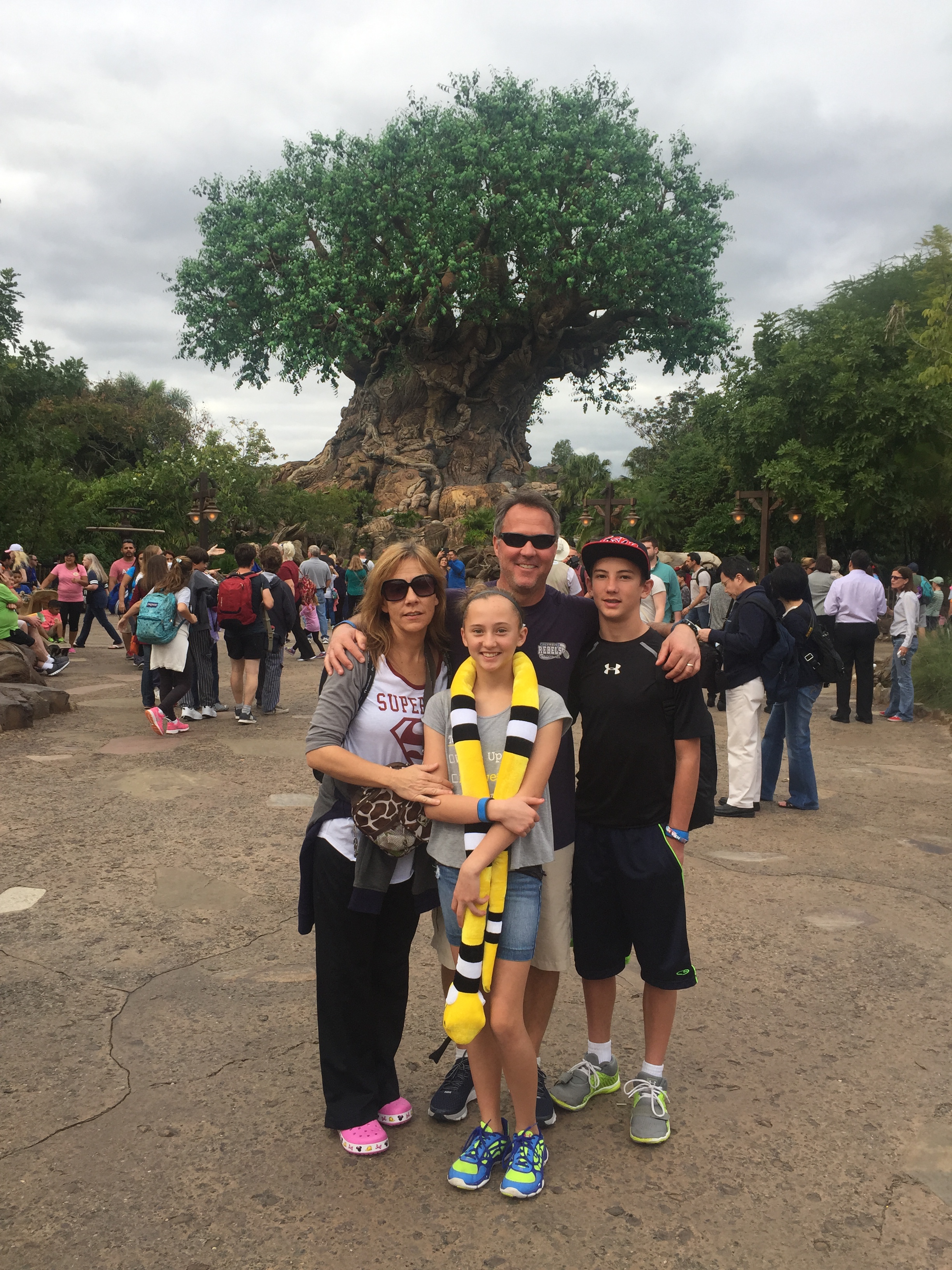 Andy Lowry
Head Football Coach
Columbine H.S.
1994- present
23 season record @ Columbine –225 –54  (5 State Championships – 1999, 2000, 2002, 2006, 2011)
Career Record – (2 years at Lakewood H.S., 19 years at Columbine) – 238-62
2016 Positive Coaching Alliance Award Winner
2013 American Football Coaches Association- "Power of Influence Award"
Denver Bronco's High School Coach of the Year Award:  2011
Colorado Coach of the Year Award:  1999, 2002, 2011
2002 Team:  State Champs- 14-0
1st Colorado Team to have three 1,000 yard rushers
2nd most rushing yards in a season- 5506
Most rushing TD's- 72
9th place in Colorado All time records- rushing yards per carry- 12.39  (QB- Tanner Rogers)
2002 State Championship Team- National Records:
72 rushing TD's- tied for 8th
Rushing TD per game- 5.1 —- 6th all time
Graduated H.S. from Lakewood H.S.-1982
Graduated College from Western State College, CO- 1987
Played 4 years of College football as a QB, (3 year starter)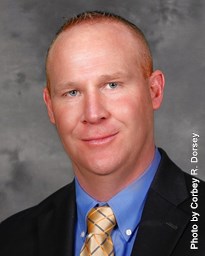 Josh Lynn was named the 18th head football coach in Nebraska-Kearney history on Jan. 4th, 2017.
"What I am excited about is the passion of the current athletic administration to continue to build a program for this university and community," said Lynn. "I am committed to ensuring our student-athletes are successful on the field, in the classroom and in the community. My family and I are excited to be a part of the UNK Loper family."
Lynn replaced Josh Lamberson, who led the Lopers in 2015 and 2016.
He 38, is a native of Eunice, N.M., and an ENMU graduate. Over the past five seasons, Lynn helped turn his alma mater around, leading the Greyhounds to 27 wins, two C.H.A.M.P.S. Heart of Texas Bowl appearances and a share of the 2013 Lone Star Conference (LSC) title. In six years as a collegiate head coach, Lynn has a 37-27 record.
Prior to his return to Portales, the 'Hounds had not had a winning season since 2004. They now have recorded four straight winning campaigns and were tabbed as the top collegiate program in New Mexico (all levels) in 2015 by HERO Sports.
This past season, ENMU went 7-5 and battled MIAA-member Fort Hays State in the Heart of Texas Bowl. Tying for third place in the LSC, the 'Hounds led the league in total offense (473.4 yards per game) and rushing offense (344.6 ypg) while ranking second in passing efficiency (160.5) and rushing defense (105.3 ypg).
Three ENMU players were named first-team all-conference with junior Kamal Cass chosen as the LSC's Offensive Back of the Year and also garnering All-American honors.
The 'Hounds' bowl trip in 2013 marked ENMU's first postseason appearance in 30 years, with the LSC title the program's first conference title since 1991. Subsequently, Lynn was named the LSC Coach of the Year, was tabbed as the Region 4 Coach of the Year by two different outlets and was runner up for the Liberty Mutual National Division II Coach of the Year award.
Over the past four seasons, the 'Hounds have set numerous school records while ranking among the national leaders in a variety of categories, including total offense, rushing offense, passing efficiency, rushing defense and punt return yardage. At the same time, ENMU has had the LSC's highest football team GPA.
"Josh is a proven winner at the NCAA Division II level. Not only is he an excellent coach, but he is resourceful and understands how to make the most of any situation. Above all, he is a players' coach and will sustain our strong Loper family culture," said UNK A.D. Dr. Paul Plinske. "He is the best hire for today and an even better hire for the future of Loper football. He will do great things at UNK."
Lynn is a member of the Division II 2016 AFCA (American Football Coaches Association) Board of Coaches and was the LSC's Chair for head football coaches. A member of the Super Region 4 ranking committee, he helped in fund-raising and the planning to get a $15.6 million dollar stadium back on the ENMU campus.
Prior to returning to Portales, Lynn spent seven years (2005-11) at New Mexico Military Institute. He was head coach in 2011, leading the Broncos to nine wins, a bowl berth and a national ranking of sixth in the NJCAA (National Junior College Athletic Association)
Working alongside his brother, Jeff, Lynn was NMMI's defensive coordinator for four years before becoming assistant head coach and offensive coordinator in 2010. From 2005-09, NMMI was New Mexico's winningest collegiate program. The Broncos took part in the 2009 Salt City Bowl in Hutchinson, Kan., the program's first postseason appearance in 11 years.
He also worked in the defensive secondary and with the outside linebackers at Division II power Delta State (Mississippi) in 2004. Lynn began his coaching career at his alma mater where he was a restricted earnings coach and then a graduate assistant. He worked with the 'Hounds receivers, tight ends and specialists and was recruiting coordinator for nearly two years.
Throughout his 16-year coaching career, Lynn has coordinated both sides of the ball and coached every position except the defensive line.In his playing days, Lynn was a two-time first-team all-conference tight end who helped ENMU win back-to-back LSC South Division titles in 1999 and 2000. His teammates also voted him a co-captain twice during his career.
Holding a B.S. in Physical Education and a Master's in Sports Administration from ENMU, Lynn comes from a football-coaching family. His brother, Jeff, is currently the head football coach at Roswell (N.M.) High School and his father, David, is in the New Mexico High School Coaches Association Hall of Honors after a nearly four-decade coaching career.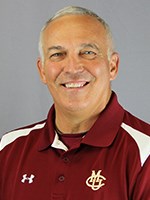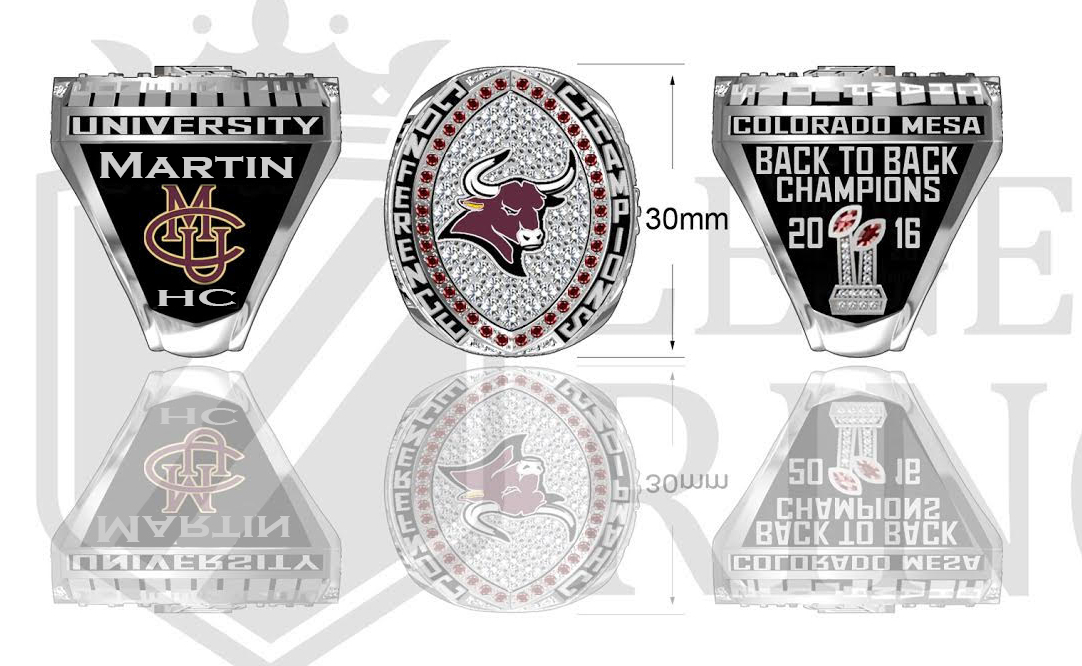 In his 5 years as Head Coach at Colorado Mesa, Russ Martin has effectively turned the program into a national contender and crowned the RMAC Champions in 2015 and 2016.  It is the first back-to-back titles since 1987-88.  The Mavericks have finished in the top 25 in each of the last two years. Coach Martin will begin his 39th coaching next fall as the Mavs pursue a three-peat for the RMAC title.
The Mavericks have finished 9-2 in each of the last two regular seasons, and competed in the 2016 NCAA  DII Playoffs.  Coach Martin has compiled a record of 34-22 in his 5 years at Colorado Mesa. The Mavs have also had 2 All-Americans this past season in Dustin Rivas (DB-Returner) and Ryan Sheehan (PK), as well as national leaders in Sheehan (Kick Scoring) and David Tann –RB (Touchdowns Scored).  The Mavs also set RMAC records for Total Yards (933 ) and Rushing Yards (708) in a single game.  The Mavericks have become one of the top scoring teams in the country averaging 41.5 points/game in 2016 and 33.5 points/game in 2015.
In 2014, Martin led the Mavericks to a 6-5 record, its first winning season in five years.
2013 was a banner season for linebacker Jake Edmiston who set the Div. II record for total tackles in a season. Edmiston also garnered athletic and academic All-American honors.
Martin has over 25 years of coaching experience. Prior to joining the CMU staff he served as the offensive coordinator and quarterback coach at Nebraska-Kearney for eight years. The Lopers won four RMAC Conference Titles and were ranked nationally. Under his guidance the Lopers were nationally ranked in the top-20 in numerous offensive categories including total offense, scoring offense, rushing offense and passing efficiency offense.
Martin started his coaching career at Baylor University in 1985, coaching the defensive ends, developing scouting reports and coordinating on-campus visits.
He coached the linebackers at Kearney State College for two years before serving as assistant head coach and defensive coordinator at Kansas Wesleyan for three seasons.
In 1991 he was named the associate head coach and offensive coordinator at Bethany College for five seasons. He was honored as the 1995 Offensive Coordinator of the Year by American Football Quarterly.
Martin took his first head coaching job at Black Hills State in 1996. He spent four seasons leading the Yellow Jackets to several top-10 NAIA offensive rankings.
He made the jump to Div. I in 2000 with a four-year stint as offensive coordinator at Southeast Missouri State. During his time in Cape Girardeau the Redhawks established 26 school records and a national ranking in 2002.
Martin played football at Chadron State where he earned a bachelors degree in physical education with a minor in business administration and a coaching endorsement. He also earned a masters degree in secondary education.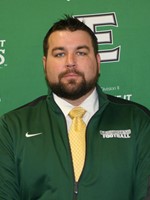 Andrew McCraw
Offensive Line Coach/Run Game Coordinator – Eastern New Mexico University
Just a couple months after the end of the 2016 season, Andrew McCraw returned to Eastern New Mexico Univeristy after a seven year absence. Under new head coach Kelley Lee, McCraw will serve as run game coordinator and offensive line coach. He should returns with a wealth of knowledge and experience, and will help elevate one off the top run games in the Lone Star Conference and NCAA Division II.
McCraw graduated from Lovington High School in Lovington NM. He started his collegiate career at New Mexico Highlands University, with a stop at New Mexico Military Insititute, and finished at ENMU in 2009.
He started his coaching career at Lovington High School in 2008, then was at Valencia High School from 2009-2012 with current Head Coach Kelley Lee. He joined ENMU in 2012 as a graduate assistant coaching tight ends and took over as the offensive line coach for the 2013 and 2014 seasons.
McCraw most recently served as the Head Coach at Socorro High School in Socorro NM.

The all-time wins leader in Viking Football history, Dennis McCulloch will mark his 25th year at Valley City State and his 22nd as head football coach during the 2018 season. He also serves as assistant athletic director.
Over his time as head coach, McCulloch has guided the Vikings to a 119-84 record, six conference championships and four NAIA playoff appearances. He has been named conference Coach of the Year six times in his career. In McCulloch's tenure, 16 Vikings have earned NAIA All-American honors while 45 players have been named NAIA Scholar-Athletes.
McCulloch won his 117th game on Oct. 15, 2016, passing VCSU Hall of Fame coach Jim Dew (116 victories) for the most wins in program history. McCulloch is currently 10th on the active list of all-time winningest NAIA coaches.
The 2016 season saw the Vikings finish with a 6-4 overall record and a 4-2 record in conference play, finishing second in the NSAA standings. The Vikings won two games against Top 25 teams, including a 17-13 victory at No. 14-ranked Southeastern University (Fla.) to end the season. Viking quarterback Kurtis Walls and linebacker Nicholas McBeain both rewrote the Viking record books during the 2016 season, setting new career records in most of the major passing and tackling categories. McBeain was named 2nd Team All American at linebacker.
McCulloch's team finished the 2015 season with a 7-3 overall record and a 4-2 mark in conference play. VCSU finished second in the NSAA standings, ending a run of four straight conference titles.
In 2014, McCulloch led the Vikings to a 6-0 record in the North Star Athletic Association, an outright conference title and an NAIA playoff appearance. It was the fourth straight conference title for the Vikings, and McCulloch was voted conference Coach of the Year for the fourth season in a row. VCSU finished 2014 with a 9-2 overall record, losing to No. 1-ranked Carroll College in the opening round of the playoffs. VCSU finished the season ranked No. 16 in the nation.
McCulloch won his 100th career game on Sept. 20, 2014, with a 33-21 victory at Dickinson State University.
In 2013, McCulloch led the Vikings to a share of the inaugural North Star Athletic Association conference championship. The Vikings went 3-1 in conference play and were 5-5 overall. Senior running back Derek Elliott broke or tied at least 13 school records during the 2013 season and was named First Team All American by the nation's coaches. McCulloch was voted conference Coach of the Year for the third year in a row in 2013.
In 2012, McCulloch guided the Vikings to a 7-3 record, and the A.I.I. Conference Title. VCSU was ranked No. 24 in the country in the NAIA Top 25 Coaches' Postseason Poll. McCulloch was voted A.I.I. Coach of the Year by his peers in 2012.
The Vikings finished the 2011 campaign 9-2, and qualified for the NAIA National Playoffs for the third time under Coach McCulloch. After posting nine straight victories, the Vikings finished the regular season ranked No. 12 in the country. Coach McCulloch also added another DAC championship to his tenure finishing 6-0 in the conference, and he was named Coach of the Year.
The 2005 Vikings captured the Dakota Athletic Conference crown by posting a 6-1 conference record – sharing the title with Dickinson State. McCulloch earned DAC Coach of the Year honors in 2005.
McCulloch's 2000 and 2001 Vikings completed impressive 9-2 seasons, capturing a share of the 2000 DAC-10 championship and making the NAIA National Playoffs in both seasons. As a result of his efforts, McCulloch was named the DAC-10 Coach of the Year in 2000.
Prior to becoming the head coach, McCulloch compiled a 9-1 regular season record and a NDCAC championship in his third season as the defensive coordinator with the Vikings in 1996.
A native of Milbank, S.D., McCulloch received his Bachelor's Degree from Northern State and went on to receive his Master of Science Degree from NSU in 1989. In McCulloch's time at Northern State, he developed a diverse background of experience while coaching linebackers, defensive line, defensive backs and working as the recruiting coordinator.
In 1993, McCulloch became the head football coach at Frazee (Minn.) High School and before coming to VCSU as the defensive coordinator in 1994. McCulloch's 1996 defense finished the season ranked No. 2 in NAIA scoring defense, captured a conference championship and qualified for the NAIA Playoffs.
McCulloch became the 22nd head football coach in Valley City State history in December of 1996.
Dennis and his wife Lisa, have three children: Ryan, a VCSU and NDSU alum; Meghan, a VCSU alum; and Alexa, a VCSU student.
Coach McCulloch has served as AFC Field Director since 2001.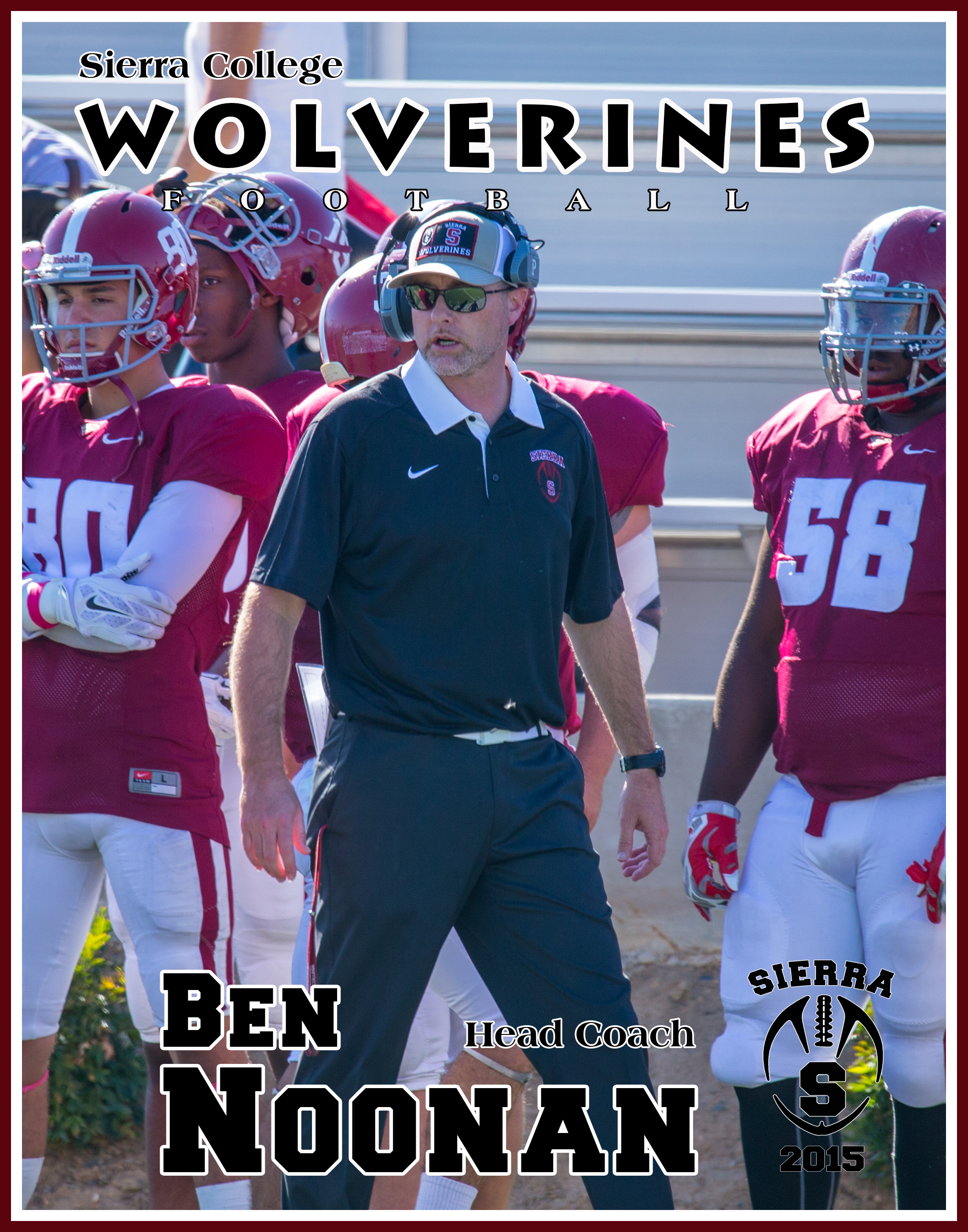 Ben Noonan earned his M.S. in Kinesiology in 2004 from Texas A&M University of Kingsville, Texas and his B.A. in English in 2000 from Bemidji State University in Minnesota. Ben's coaching experience is impressive—at age 26 he was offensive coordinator at West Texas A&M (NCAA Div. II) for a football team ranked #10 in the nation. His offense set several school records during his tenure there.
After two years at West Texas he left for Baylor University (NCAA Div. I), where he served as the Quarterbacks coach; he moved to Alabama State University (NCAA Div. IAA) following that to serve as their Offensive Coordinator/Quarterbacks coach for one year.
From 2009-2012 he served as Assistant Coach/Offensive Coordinator/Physical Education Instructor at Citrus College. During his four years as the offensive coordinator there, Noonan's quarterbacks set school records for yards, completions and touchdowns.
For the second time in his first three years at the helm, Noonan guided Sierra College to a bowl berth as the 2015 season saw Sierra College victorious over host Fresno City College in the State Center Bowl. The Bowl victory marks the first win in the post season since 2008. Sierra players garnered several awards including 6 All-Conference, 4 All-State, and 2 All-American selections.
Under his direction in 2013, Sierra's football team enjoyed its first winning season since 2009, earning a bowl berth in the San Francisco Community College Bowl. Sierra players garnered several awards including 10 All-Conference, 4 All-Region, and 3 All-State selections. Sierra Football also produced during its 2013 season the Valley Conference Defensive Most Valuable Player. Ninety percent of Wolverine Football sophomores last year will transfer to 4-year universities, and under Ben's leadership Sierra's football student athletes have been involved in several community service projects.

Erik Osborne begins his 6th season as the Eagles' Associate Head Coach, Offensive Coordinator and Strength & Conditioning Coordinator. In his role at Robert Morris University (IL), Osborne will also instruct the quarterbacks. His additional credentials include certification by the National Strength and Conditioning Association.
During Osborne's six-year tenure at the helm of the RMU offense, the Eagles' have produced 19 MSFA All-Conference offensive student-athletes. In addition, Osborne was associated with the NAIA #2 rusher in 2012, the NAIA #5 wide receiver (receptions) in 2013, the NAIA #6 scoring leader (TD's) in 2013, the NAIA #4 rusher in 2014 and an NAIA First Team All-American running back during the 2014 season. As a position coach, Osborne's quarterbacks have an average ranking within the MSFA's top-10 passers for fewest interceptions (#2), pass efficiency (#6), touchdowns thrown (#6) and passing yardage (#7).
Osborne arrived at Robert Morris in 2010, following two seasons as the Wide Receivers Coach at Illinois Wesleyan University where he mentored three CCIW All-Conference wideouts and helped the Titans to the 2009 CCIW Championship. Prior to his tenure with IWU, Osborne served one season as Quarterback Coach for the 2007 DAC Champion, Black Hills State University. Osborne's coaching start at BHSU came on the heels of a successful collegiate playing career that saw him earn DAC All-Conference honors, as well as the DAC Championship as a Yellow Jacket quarterback in 2006.
Osborne holds an undergraduate degree in History from Black Hills State University, as well as a Master's degree in Sports Psychology from Illinois State University. He is a native of Fort Collins, Colorado and currently resides in Wood Dale, Illinois with his wife Chelsey.

Scott Reilly is entering his 6th season working with the Bearcat Offense at Northwest Missouri State. During his time with Northwest, the Bearcats have gone 65-5 overall and 50-3 in MIAA play, capturing four straight league titles and three of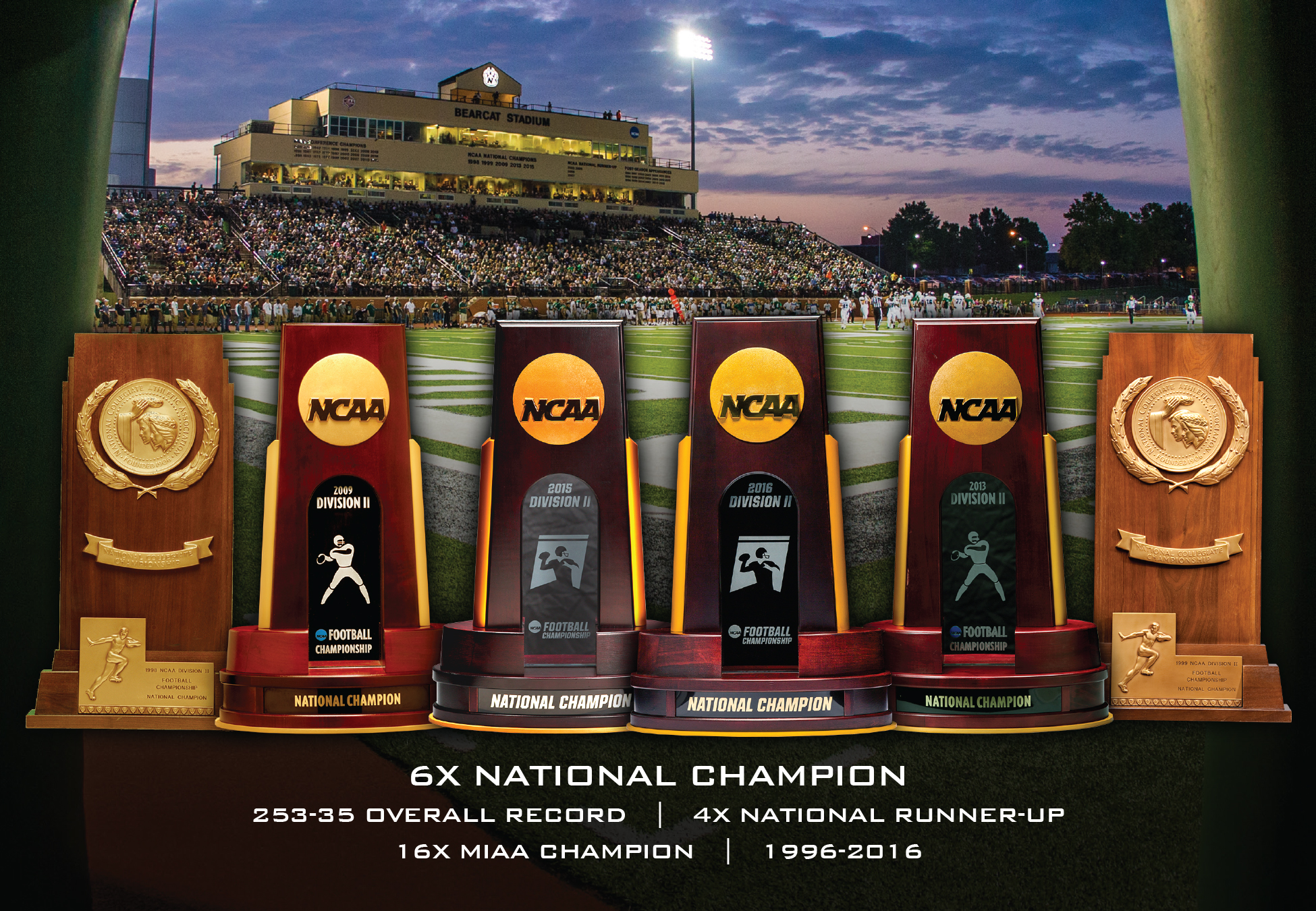 the last four NCAA National Championships. The Bearcats have finished with perfect 15-0 overall records in 2013, 2015 and 2016.
Northwest's 2016 National Championship Campaign featured an offenses that averaged 45.5 points per game, which ranked fifth in Division II. While Reilly was working with the Offensive Line and Tight Ends, the Bearcats broke the 40-point barrier 10 time in their 15 games and scored over 50 points four times, including a 74-point showing against Northeastern State and a 69-point outing verses Pittsburg State. Helping with these scoring efforts, the offensive unit scored on 75 of their 78 total red zone trips (96.2 percent).
While working the Offensive Line and Tight Ends, Reilly has coached three All-Americans and nine All-MIAA performers.
A native of Smithville, Missouri, Reilly played at Buena Vista University before earning his bachelor's degree in Physical Education from Northwest Missouri State and is currently finishing his master's degree in Applied Health and Sports Science. He currently resides in Maryville, Missouri.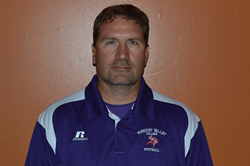 Monty Roe came to Missouri Valley College in 2005 as defensive coordinator for the MVC Vikings. Since arriving, the Vikings have been the No. 1 rush defense team in five seasons (2005-2006, 2009-2010, 2013) and two seasons of beind ranked second in rush defense (2007-2008). The Vikings have also led the NAIA in scoring defense twice (2012-2013) and led the NAIA in pass defense once (2011).  In addition the Vikings have led the NAIA in total defense once (2013) and were second in total defense in two seasons (2010-2011).
Coach Roe joined the Viking staff after spending five seasons as defensive coordinator at Wayne State College (Neb.). During his time at Wayne State his 2002 defense ranked third in total defense in the Northern Sun Conference, and he had the opportunity to coach seven all-conference players.
Prior to Wayne State, Coach Roe was the defensive coordinator (1998-99) at Dakota State University  where his 1998 defensive was ranked fourth nationally in total defense. Coach Roe spent the 1996 & 1997 seasons at the University of Nebraska-Kearney as a graduate assistant coaching the defensive line and outside linebackers, and the 1994 and 1995 seasons at the University of Sioux Falls as linebacker coach.
During his playing career Coach Roe was a three-year letter winner at South Dakota State University where he played middle linebacker and defensive end.  Coach Roe transferred to the University of Sioux Falls for his senior season and was named team captain, defensive team MVP, and all-conference honorable mention.
Coach Roe received his bachelor's degree in health and physical education from South Dakota State University in 1994 and his master's degree in adaptive physical education from the University of Nebraska-Kearney in 1997.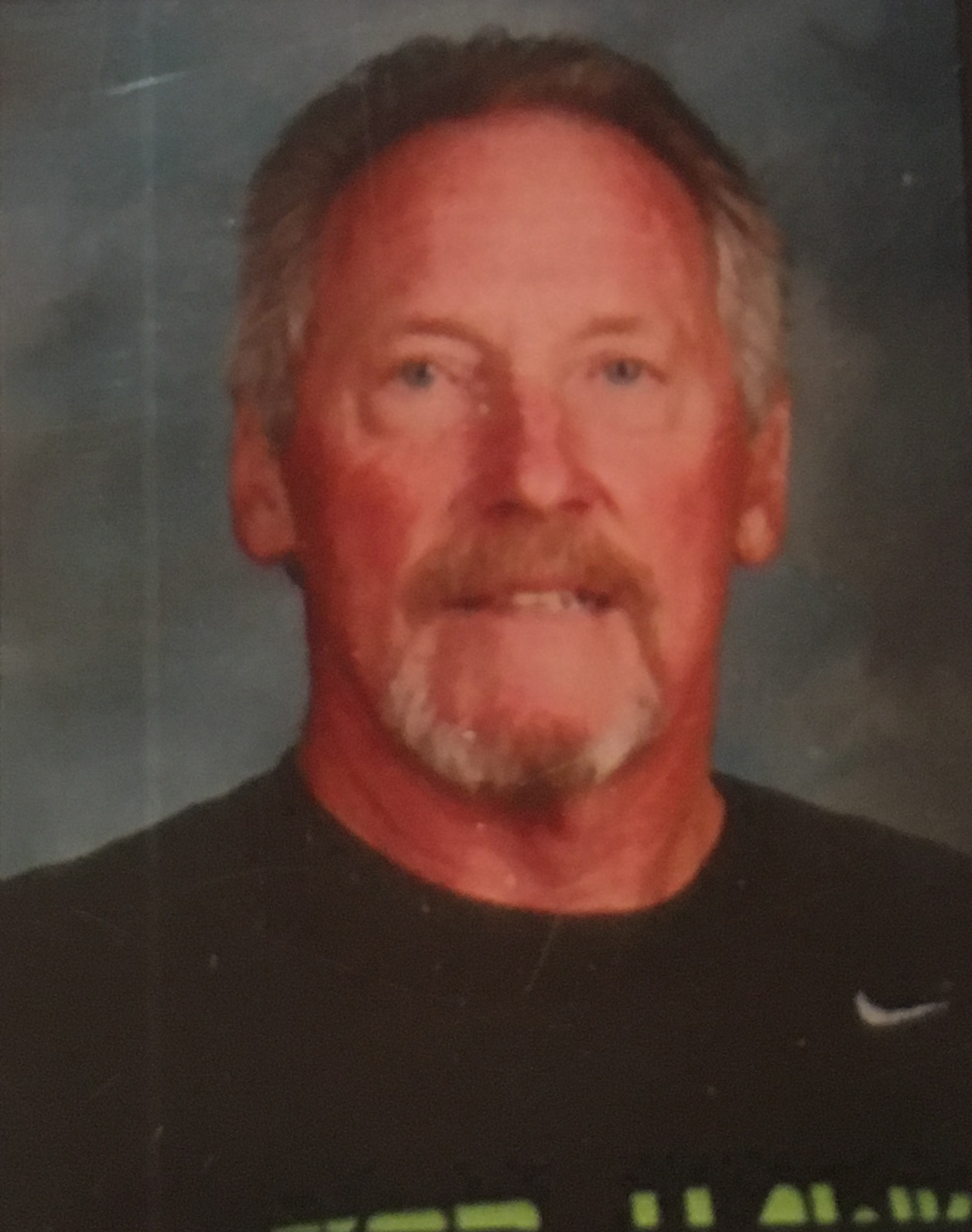 Name That Coach
When you look at the collective achievements of one renowned Alaska football coach, you just can't make stuff like this up.
This coach taught high school for 47 years, and coached high school football, basketball and track for 48 years.  He coached championship teams in all three sports.
He founded the Alaska State Coaches Association, and initiated the first Alaska State Football Championship system.
Among the thousands of players he coached, 18 went on to football coaching careers at every level of the sport.
He retired from coaching in Alaska in 1999 as the all-time winningest coach in state history.
He coached five different high school state championship teams in three different states (AK, WA, CA).
He was a longtime, perennial presence at the All Alaska Football Camp, and was inducted into the Alaska Sports Hall of Fame in 2014.
We are very pleased and proud to announce that Coach Bruce Shearer will be returning to AFC XXVI!
Then and now, Champions Forged Here!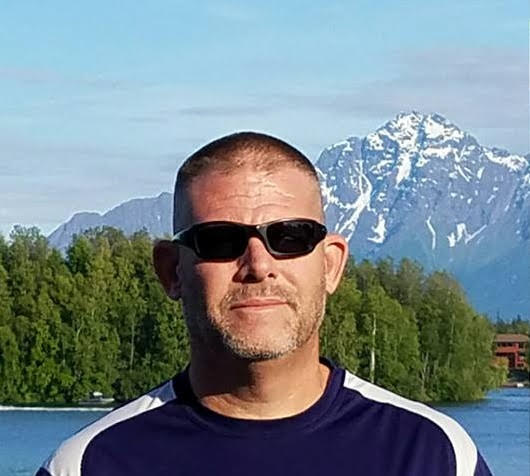 Brian Stewart
Coach Stewart has coached high school football for over 20 years. He has coached at Cactus High School, O'Connor High School, Copper Canyon High School and Maryvale High School, all in Phoenix, Arizona. Brian's 2009 Cactus team was state champions. This will coach Stewart's 8th consecutive AFC.
Coach Stewart will serve as a coach/counselor at AFC XXVI.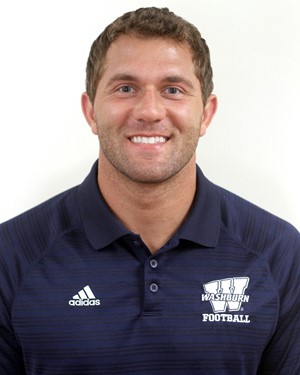 Zach Watkins returned to the Washburn sidelines for spring practice in 2014 after spending the last three seasons as an assistant coach at Fort Hays State where he coached the defensive line for two seasons and the inside linebackers. Watkins spent one season as a graduate assistant at Northwest Missouri prior to joining the Tiger coaching staff. He has coached three Ichabods to all-MIAA honors.
Watkins was a four-year starter at linebacker for Washburn from 2006-09 under current Fort Hays State head coach Chris Brown and defensive coordinator Cooper Harris. He put together a historic career for the Ichabods, registering 100 or more tackles in each season, compiling a school record 473 for his career. That mark also placed him third all-time in NCAA Division II history at the end of his career.
Watkins was named the MIAA Freshman of the Year in 2006 following a season which saw him earn honorable mention all-MIAA and second team all-region honors. From there, Watkins went on to earn first-team All-MIAA in each of his final three seasons. In 2007, Watkins helped lead the team to the NCAA II Playoffs for the second time in school history. Watkins would go on to be named the MIAA and Daktronics regional Defensive Player of the Year in 2009 following a stellar senior season. He was also a first team All-America selection by the American Football Coaches Association in 2009 and a second team selection by Daktronics. In addition, Watkins was a three-time All-American selection by Don Hansen's Football Gazette.
Following his playing career at Washburn, Watkins was invited to Minnesota Vikings mini-camp in 2010 before going into coaching. In the summer of 2011, Watkins played for Team USA in the IFAF World Championship and helped the USA defend its world title by defeating Canada in the Gold Medal Game. He was a first team all-tournament selection in the event.
His accolades go beyond the field as well as Watkins was a three-time selection as both Academic all-MIAA and as an MIAA Scholar Athlete. He was also an ESPN The Magazine / CoSIDA Academic All-American in 2008 and a Ken B. Jones MIAA Student-Athlete of the Year Award finalist in 2010.
Watkins, a native of Independence, Mo., graduated with a bachelor's degree in business administration from Washburn University in December of 2009 and completed his master's degree in sports administration at Fort Hays State University in 2013. Watkins lives with his wife Amanda in Lawrence.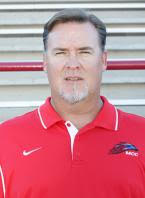 Mike Welch
Coach Mike Welch enters his 26th season of coaching and his 4th assignment as offensive coordinator as he returns to Estrella Foothills High School in Goodyear, AZ. Along with coordinating the offense, he will coach the offensive line.
Coach Welch was the offensive coordinator for Mesa Community College in Mesa, AZ for 4 years. Prior to that he was the offensive coordinator and offensive line coach at Central HS in Phoenix, AZ. Welch has had stops at Sunrise Mountain HS in Peoria, AZ as a defensive coordinator, Estrella Foothills HS as the head coach, Desert Edge HS as the offensive line coach, Deer Valley HS in Glendale, AZ as the defensive line coach, and Centennial HS in Peoria, AZ as the defensive coordinator.
Coach Welch will serve as a coach/counselor at AFC XXVI.

Daren Wilkinson was named the 11th head coach and 10th full-time head coach in Texas A&M University-Kingsville history on Dec. 15, 2014 and formally introduced on Dec. 22, 2014. Wilkinson took over the historic Javelina football program after two seasons as offensive coordinator and quarterbacks coach at Colorado State University-Pueblo.
In just his second season in Hog Nation, Wilkinson had one of the most impressive turnaround seasons in the NCAA regardless of Division, turning a 2-9 program to a 9-3 team and a postseason victory at the Fourth Annual Agent Barry Live United Bowl.
A Harlon Hill finalist in Brandon Jones, the Javelinas won 23 Lone Star Conference postseason accolades, including Wilkinson receiving Coach of the Year honors, Jones earning the J.V. Sikes Award (top LSC Defender) and Defensive Lineman of the Year, and Myles Carr collecting the J.W. Rollins Award (top LSC offensive player). Jones and Stehly Reden, two of eight All-LSC first team selections, appeared on the Division II Conference Commissioners (D2CCA) All-South Central Region teams. Carr finished his two-year Javelina career second in passing touchdowns but did set a new single season record in passing TDs and total TDs, and Reden became the leader in touchdowns for a tight end. Anthony Autry appeared on the All-LSC First Team in back-to-back seasons.
The Javelinas ended the season on a seven-game win streak, six in the conference, the second longest win streak to end the season in the Lone Star State. A&M-Kingsville ended the regular season third in the LSC standings after being picked to finish in the bottom three.
In his first season in Javelina Nation, Wilkinson led Texas A&M-Kingsville to two wins, including a 43-25 victory in the 2015 Lone Star Conference Playoffs at Tarleton State University (Nov. 7). Quoted as saying "this first season, we were teaching the team how to compete," the Hogs did just that, with six games decided by 10 or fewer points. In his inaugural game as a head coach, the Javelinas nearly upset NCAA Division I program University of the Incarnate Word (Sept. 5), before falling 18-16 on a blocked extra-point that fell into the kicker's hand and was converted for two points.
All in all, 13 Javelinas earned All-Lone Star Conference selections, including first team wideout Anthony Autry. Bo Villarreal and Daniel Ramirez also appeared on the Don Hansen All-Super Region Four squad as an offensive lineman and fullback/tight end, respectively.
The following week, he earned his first victory with a 38-20 win in his home debut over Missouri S&T University (Sept. 12). As the offensive coordinator and quarterbacks coach, he put an emphasis on running the football and playing a pro-style offense, and the win over the Miners featured just that and quarterback Myles Carr, wide receiver Autry and running back Shawn Vasquez combined for six touchdowns. Autry finished with 125 receiving yards and two touchdowns, the first two-touchdown performance for a receiver since Robert Armstrong's game Nov. 16, 2013. Vasquez added 116 rushing yards and two scores.
In the conference opener, the Javelinas hosted No. 22/22 Texas A&M University-Commerce and Jordan Thomas caught eight passes for 173 yards and Braedon Robinson showed his athleticism, returning a 48-yard fumble recovery for a touchdown, the first of his career. Lamont Hills added a 14-yard tackle for a loss in the near upset.
Closing out the three-game home stand hosting the University of West Alabama and dangerous specialist Tyreek Hill – who ended up going to the Kansas City Chiefs in the fourth round of the 2015 NFL Draft – Texas A&M-Kingsville nearly overcame a two-touchdown deficit with a furious comeback that was highlighted by the Javelina defense limiting the Tigers to 3-of-16 in third-down conversion. Carr threw for 342 yards and three touchdowns and the Hogs cut UWA's lead to six with 7:34 remaining in the game.
The Javelinas scored 30-plus points in three consecutive conference bouts before putting up 40-plus in two of the final three games of the season, including a win over Tarleton State University that featured All-LSC honorable mention Greg Pitre run for 186 yards on 28 carries. In the season finale, the then junior running back rushed for a career-high 226 yards and added 52 receiving yards and two scores.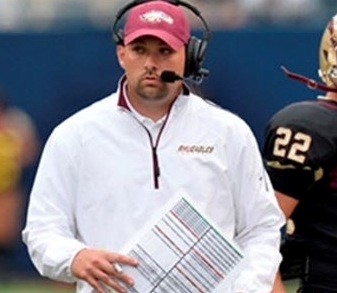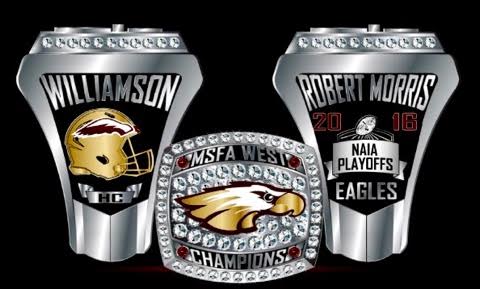 Jared Williamson
Associate Director of Athletics
Head Football Coach
Robert Morris University
The 2017 season will mark Jared Williamson's seventh as the Head Football Coach at Robert Morris University. Williamson's hire in May of 2010 followed a national search to appoint the first Head Football Coach in RMU history, dating back to 1913. In addition to his off the field administrative role as an Associate Director of Athletics for the university, Williamson is charged with directing an Eagles Football program that began its first season of NAIA competition in the fall of 2011.
The 2016 season proved to be another year of record setting achievement in the history of the RMU program as Williamson's Eagles won their first ever MSFA Midwest League championship. The Eagles also clinched their first ever birth in the NAIA National Championship Series netting Williamson Coach of the Year honors in the MSFA Midwest. This was Williamson's second Coach of the Year award as he was named the NAIA Independent Coach of the Year following the Eagles 2012 campaign. Robert Morris led the MSFA Midwest with 19 All-League performers including the Offensive Player of the Year Running Back Korey Rogers, and the Defensive Player of the Year Linebacker Dontaye Johnson. The Eagles finished the 2016 campaign ranked 15th in the NAIA Football Coaches Top 25 poll. That marks the 6th year in a row that the RMU Football program has been ranked in the Top 25.
Under Williamson, the Robert Morris Football program has never had a losing season. The Eagles have been successful when facing top competition posting 9 wins versus top 25 ranked teams including 3 wins versus top 5 teams. The Eagles have totaled a number of post season accolades including 55 All-Conference selections and 3 NAIA/AFCA All-American selections during Williamson's tenure.
In the classroom, RMU Football student-athletes have shown tremendous growth with 45 Academic All-Conference selections, 14 CoSIDA Academic All-District selections, and 9 CoSIDA Academic All-American selections including the 2013 Capital One College Division Academic All-American of the Year being awarded to running back Lamont Wims. The 2015 Football team was named an NAIA scholar team with the entire roster compiling a cumulative GPA greater than 3.0.
Williamson's arrival to RMU came on the heels of a successful stint as the Offensive Coordinator and Quarterback Coach at Illinois Wesleyan University in Bloomington, Illinois. Under Head Coach Norm Eash, Williamson also served as the Junior Varsity Head Coach and Head Strength & Conditioning Coordinator for a Titan program that finished the 2009 season ranked #9 in the NCAA Division III Coaches Poll while securing the CCIW Championship and an NCAA playoff berth.
A 3 year starter at quarterback for Mayville State University, located in Mayville, North Dakota, Williamson captained the comets and set several single season records. A two-time Dakota Athletic All-Conference selection, Williamson graduate from Mayville State in 2006 with an undergraduate degree in Secondary Education and holds a Master's degree in Sports Psychology from Illinois State University (2007). Williamson is a native of Dallas, Texas although his father's employment by the United States Air Force allowed his family to reside in multiple locations including Germany, Mississippi, New Mexico, Oklahoma, and Alaska where he graduated from Chugiak High School.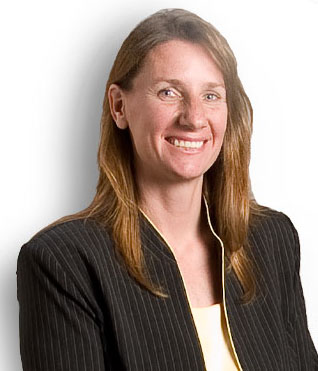 Lynne Young, M.Ed., ATC, ITAT
Lynne Young is a certified athletic trainer with over 20 years experience and is an Impact Trained Athletic Trainer. She provides athletic training to numerous high school and other athletic programs, helps train professional ski patrollers at Alyeska and Hilltop ski areas, and gives injury prevention talks throughout the region. She's also a recognized leader in concussion education, prevention and recovery.
Ms. Young earned both bachelor's and master's degrees in physical education and exercise science from the University of Southwestern Louisiana, where she later went on to serve as Assistant Athletic Trainer. Ms. Young was also appointed Director of Sports Medicine & Head Athletic Trainer at Flour Bluff School District in Corpus Christi, Texas, and later Clinical Instructor/Coordinator at the University of North Florida.
Ms. Young joined OPA in 2008 and heads OPA's team of athletic trainers. Over the years, she has won several awards, including the 2016 National Athletic Trainer Association (NATA) "Outstanding Athletic Training Service Award."
SPECIAL INTERESTS:
• Athletic Training
• ACL Prevention Program
• Injury Prevention
• Concussion Protocols
• Osteoporosis Prevention
EDUCATION:
National Athletic Trainer Certification (1994)
Masters of Education, M.Ed. (1994)
Secondary Education & Exercise Science
University of Southwestern Louisiana
Lafayette, Louisiana
Bachelor of Science, B.S. (1992)
Health & Physical Education, Sports Medicine, Adapted Physical Education
University of Southwestern Louisiana
Lafayette, Louisiana
MEMBERSHIPS:
Member, National Athletic Trainers Association
Sports Medicine Advisory Committee for Alaska School Activities Association
Alaska Athletic Trainers Association
RECENT AWARDS:

2016 NATA Outstanding Athletic Training Service Award
2014 Gold Pan Award — Distinguished Community Service
2013 ASD Star Award