2018 AFC XXVI Camp Counselors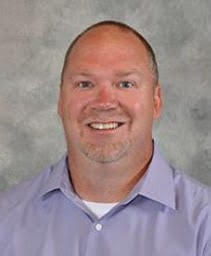 Lenny Doerfler
Coach Doerfler has coached football for the past 20 years at both the high school and college level. He has coached at Western Oregon University, Valley City State University in North Dakota, Fort Hays State University in Kansas, Bend High School in Oregon and O'Connor High School in Arizona. 2017 will be Coach Doerfler's 19th consecutive AFC. Lenny is currently an assistant principal at Cesar Chavez High School in Phoenix, AZ.
Coach Doerfler has served as AFC Director of Supervision since 2001.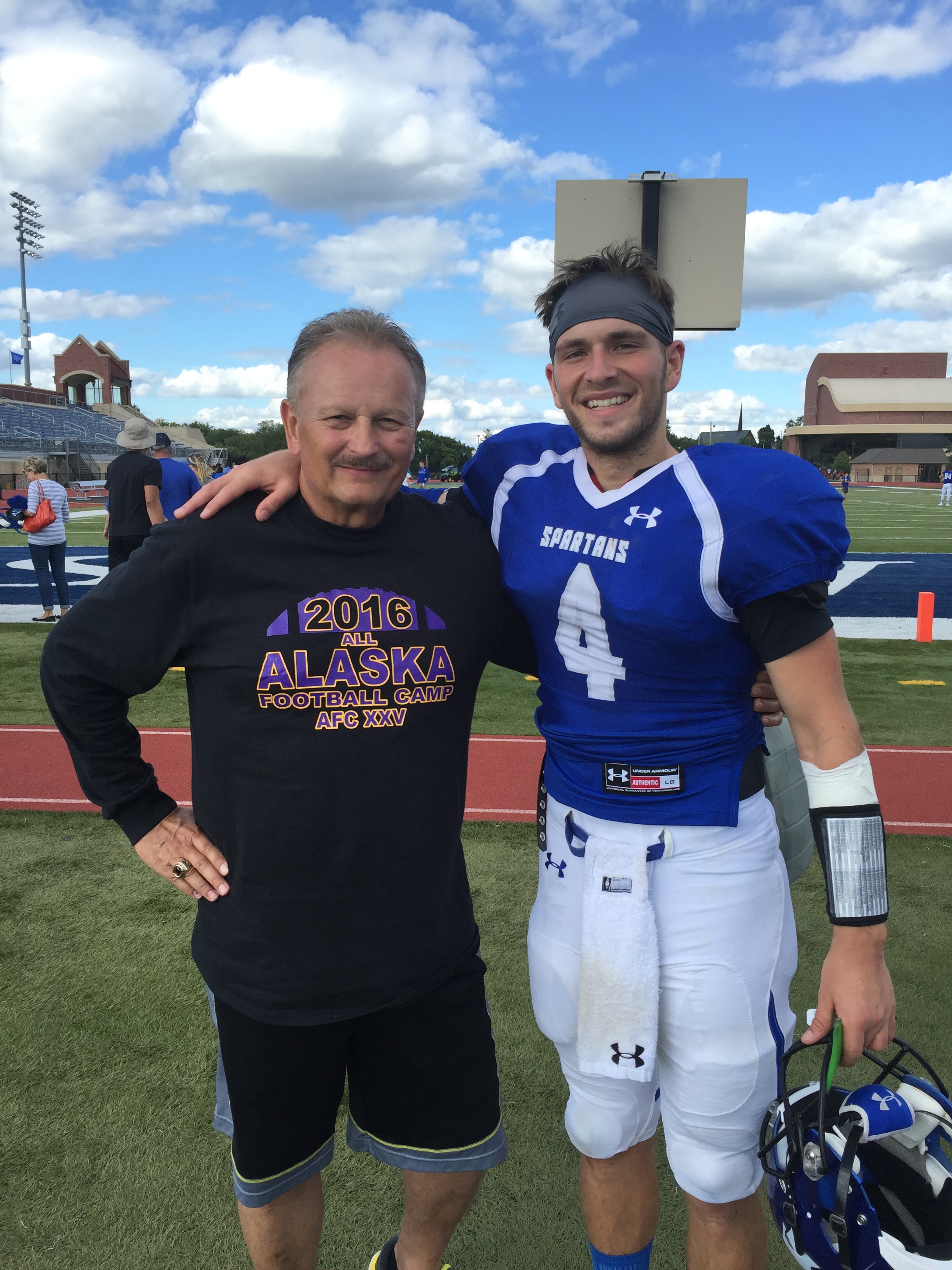 AFC XXVII welcomes Conor Feckley! Conor will serve as a graduate assistant coach this summer.
"During my high school career, I attended more than a dozen football camps. The All Alaska Football Camp was the ONE camp I returned to every year. It's a great place to meet new friends and compete with the best football players from all across Alaska. What other camp offers coaching from 20+ college coaches from around the country? I would recommend AFC to any high school player who is serious about becoming a better football player and a stronger teammate. AFC is everything I love about football and a lot more."
Conor Feckley (Picture with camp founder, Randy Klingenmeyer)
QB, University of Dubuque Spartans
Voted 2016 Team Captain and MVP by teammates
IIAC All Academic, First Team
IIAC All Conference, First Team
IIAC Male Athlete of the Month
3,129 yards, 37 TDs Passing
115 yards, 2 TDs Rushing
Single game school record: 634 yards passing, 8 TD passes
QB, West High Eagles
2012 Gatorade Player of the Year
All-time AK Career Passing Leader (7,099 yds)
3 x First Team All State QB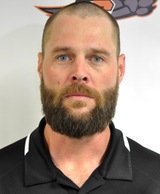 Jacob Hales is entering his fifth season as an assistant coach with Lewis & Clark College, Oregon.
Hales joined the Pioneer football program in 2013 as an assistant coach for the defensive line. Hales was named Co-Defensive Coordinator – Defensive Line in the spring of 2014.
Prior to Lewis & Clark, Hales was a graduate assistant at The University of Texas – El Paso for the three season where he worked under legendary Head Football Coach Mike Price.
He was a three-year starting defensive lineman at UNLV, totaling 86 tackles, 11 tackles for losses and six sacks.
As a senior, he was a recipient of the Tom Wiesner Award for displaying courage, enthusiasm, dedication and toughness. Hales was a strong student as well, garnering placement on the Mountain West Academic All-Conference team all four years.
Hales earned a bachelor's degree in University Studies, with an emphasis in Spanish and Physical Education, from UNLV in 2008.
A Las Vegas native, Hales is working on his master's degree in Bilingual Education at UTEP.
Coach Hales will serve as a coach/counselor at AFC XXVI.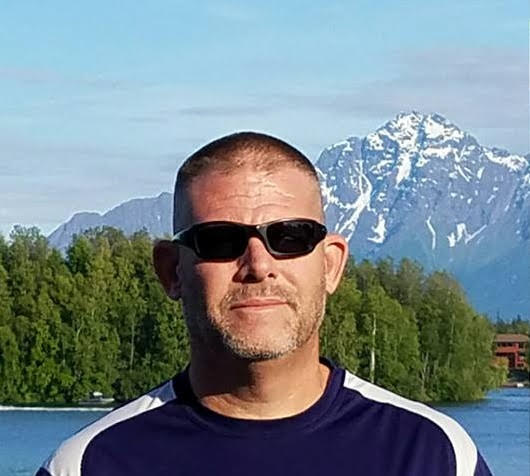 Brian Stewart
Coach Stewart has coached high school football for over 20 years. He has coached at Cactus High School, O'Connor High School, Copper Canyon High School and Maryvale High School, all in Phoenix, Arizona. Brian's 2009 Cactus team was state champions. This will coach Stewart's 8th consecutive AFC.
Coach Stewart will serve as a coach/counselor at AFC XXVI.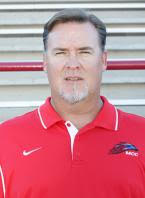 Mike Welch
Coach Mike Welch enters his 26th season of coaching and his 4th assignment as offensive coordinator as he returns to Estrella Foothills High School in Goodyear, AZ. Along with coordinating the offense, he will coach the offensive line.
Coach Welch was the offensive coordinator for Mesa Community College in Mesa, AZ for 4 years. Prior to that he was the offensive coordinator and offensive line coach at Central HS in Phoenix, AZ. Welch has had stops at Sunrise Mountain HS in Peoria, AZ as a defensive coordinator, Estrella Foothills HS as the head coach, Desert Edge HS as the offensive line coach, Deer Valley HS in Glendale, AZ as the defensive line coach, and Centennial HS in Peoria, AZ as the defensive coordinator.
Coach Welch will serve as a coach/counselor at AFC XXVI.