2017 AFC XXVI Camp Counselors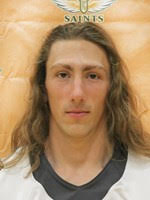 Anthony Bricker attended the All Alaska Football Camp all 4 years of his career at Colony High School. As the starting QB his Senior year, the Knights were crowned Rail Belt Conference Champions, advancing to the State Championship semifinals. Anthony was recruited by multiple colleges at the All Alaska Football Camp. 
He took his talents to Presentation College, SD, playing for Head Coach Andy Carr. Anthony was a 3 year letter winner and 2 time All Conference performer at WR. As a Senior, Anthony was  selected to the NAIA All Scholar Team. He graduated with honors in May 2016 with a Certified Athletic Trainer Degree.
He was invited to and competed at  the NFL 2016 Minnesota regional combine and the 2016 South Dakota State University- NFL Pro Day. In 2017, Anthony competed in 3 CANADIAN Football League try out camps: the Saskatchewan Roughriders, Edmonton Eskimos, and Ottawa Red Blacks.
Anthony is currently living in Colorado and training at the famed Landow Performance Center for elite athletes. He will be pursuing his graduate degree fall 2017. AFC XXVI will be Anthony's 4th consecutive camp.
Anthony will serve as a coach/counselor at AFC XXVI.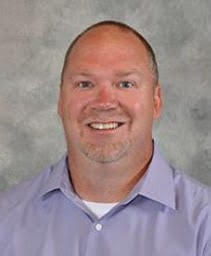 Lenny Doerfler
Coach Doerfler has coached football for the past 20 years at both the high school and college level. He has coached at Western Oregon University, Valley City State University in North Dakota, Fort Hays State University in Kansas, Bend High School in Oregon and O'Connor High School in Arizona. 2017 will be Coach Doerfler's 19th consecutive AFC. Lenny is currently an assistant principal at Cesar Chavez High School in Phoenix, AZ.
Coach Doerfler has served as AFC Director of Supervision since 2001.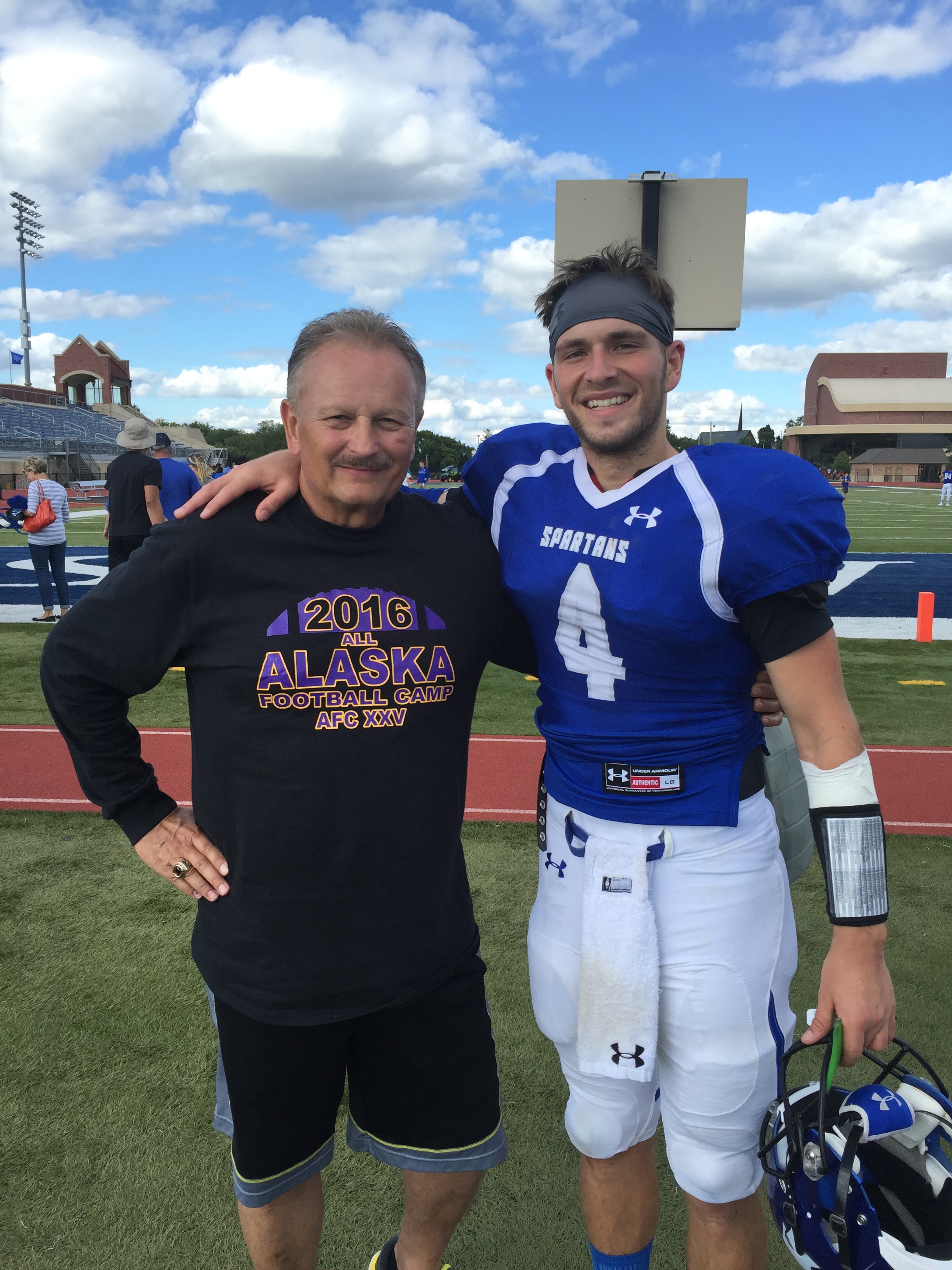 AFC XXVI welcomes Conor Feckley! Conor will serve as a camp counselor this summer.
"During my high school career, I attended more than a dozen football camps. The All Alaska Football Camp was the ONE camp I returned to every year. It's a great place to meet new friends and compete with the best football players from all across Alaska. What other camp offers coaching from 20+ college coaches from around the country? I would recommend AFC to any high school player who is serious about becoming a better football player and a stronger teammate. AFC is everything I love about football and a lot more."
Conor Feckley (Picture with camp founder, Randy Klingenmeyer)
QB, University of Dubuque Spartans
Voted 2016 Team Captain and MVP by teammates
IIAC All Academic, First Team
IIAC All Conference, First Team
IIAC Male Athlete of the Month
3,129 yards, 37 TDs Passing
115 yards, 2 TDs Rushing
Single game school record: 634 yards passing, 8 TD passes
QB, West High Eagles
2012 Gatorade Player of the Year
All-time AK Career Passing Leader (7,099 yds)
3 x First Team All State QB

AFC XXVI welcomes Drew Gibbs! Drew will serve as a camp counselor this summer.
For Alaska's high school football players, the All Alaska Camp is unrivaled anywhere in the United States. I graduated from Soldotna HS in 2016. During my high school years, I attended national football camps all over the United States. However, I always came back to the All-AK camp every year. The All-AK Camp was a springboard for my high school career. My time at the All-AK camp was directly responsible for the exposure I needed to fulfil my dream of playing college football.
During my attendance at the All-AK Camp from 2012-2015 I was proud to win the #1 LB 3 years in a row. Then in 2015-2016 camp (before my senior year) I was awarded #1 RB by All-AK Camp.
However, my best moments at All-AK Camp were when I received face-to-face athletic scholarship offers from coaches there that watched me and coached me. After 4 years of attending All-AK Camp, there were 4 or 5 college coaches there that had gotten to know me. After meeting me and working with me there at camp, they saw me as a good fit for their teams.
The All-AK Camp represents hard work + talent + exposure for Alaska's high school football players. It takes hard work + talent + exposure to succeed. The All-AK camp is key to our state's players' gateway to success in college football.
I want to thank the All-Alaska Camp coaches and staff for helping me reach my goal of playing college football. I'm currently attending Division II Northern State University on a football scholarship. I'm honored and thankful to be here with the coaches and players this year too.
Drew Gibbs
Soldotna HS c/o 2016
RB/LB Soldotna Stars 2012-2016 (AK state record 39:0)
U.S. Army Underclassmen Combine 2015
4x Alaska State Football Champion
Alaska 3A Offensive POY
Offensive POY
2x All State RB/LB
Red Shirt Freshman, Northern State University (South Dakota)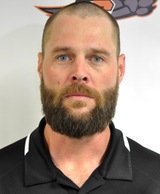 Jacob Hales is entering his fifth season as an assistant coach with Lewis & Clark College, Oregon.
Hales joined the Pioneer football program in 2013 as an assistant coach for the defensive line. Hales was named Co-Defensive Coordinator – Defensive Line in the spring of 2014.
Prior to Lewis & Clark, Hales was a graduate assistant at The University of Texas – El Paso for the three season where he worked under legendary Head Football Coach Mike Price.
He was a three-year starting defensive lineman at UNLV, totaling 86 tackles, 11 tackles for losses and six sacks.
As a senior, he was a recipient of the Tom Wiesner Award for displaying courage, enthusiasm, dedication and toughness. Hales was a strong student as well, garnering placement on the Mountain West Academic All-Conference team all four years.
Hales earned a bachelor's degree in University Studies, with an emphasis in Spanish and Physical Education, from UNLV in 2008.
A Las Vegas native, Hales is working on his master's degree in Bilingual Education at UTEP.
Coach Hales will serve as a coach/counselor at AFC XXVI.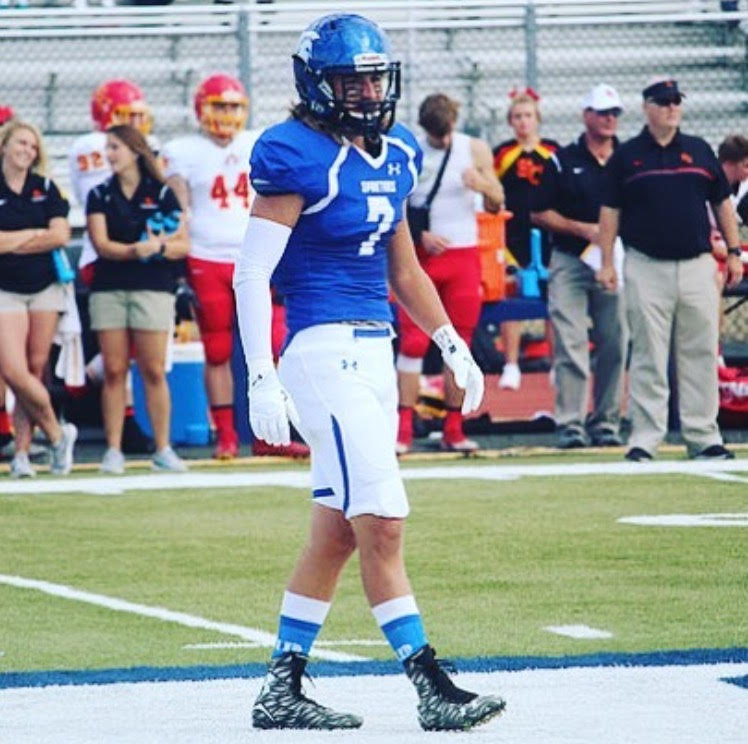 AFC XXVI welcomes Derek Schambow! Derek will serve as a camp counselor this summer.
"This is my first trip up to the Last Frontier and I am very excited to serve as a camp counselor at AFC XXVI, meeting coaches and players from all across Alaska. I grew up in Wisconsin where I attended many football camps in the Midwest during my high school years. What I enjoyed most about those camps were learning all the different techniques and knowledge that the coaches brought to the table. I also learned what it is like to work with other players who share the same passion that I did! Football camps make you work as a team with a group of players that you may not know which is a lot like the college level! I have no regrets from attending those camps because I learned things I still use to this day on the field. I can't wait to see what great talent the state of Alaska has to offer!"
Strong Safety, University of Dubuque
3 Year Starter
High School:
2x 1st team all conference WR
2x 1st team all conference Safety
2x 1st team All Area WR
2x 1st team All Area Safety
2013 All Area Defensive POY
2013 State Runner-Up Wisconsin State Playoffs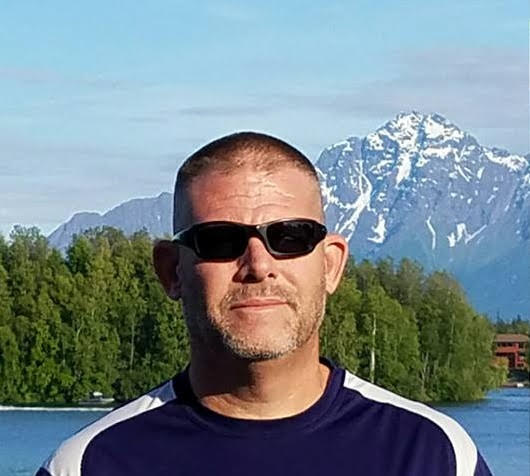 Brian Stewart
Coach Stewart has coached high school football for over 20 years. He has coached at Cactus High School, O'Connor High School, Copper Canyon High School and Maryvale High School, all in Phoenix, Arizona. Brian's 2009 Cactus team was state champions. This will coach Stewart's 8th consecutive AFC.
Coach Stewart will serve as a coach/counselor at AFC XXVI.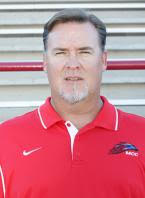 Mike Welch
Coach Mike Welch enters his 26th season of coaching and his 4th assignment as offensive coordinator as he returns to Estrella Foothills High School in Goodyear, AZ. Along with coordinating the offense, he will coach the offensive line.
Coach Welch was the offensive coordinator for Mesa Community College in Mesa, AZ for 4 years. Prior to that he was the offensive coordinator and offensive line coach at Central HS in Phoenix, AZ. Welch has had stops at Sunrise Mountain HS in Peoria, AZ as a defensive coordinator, Estrella Foothills HS as the head coach, Desert Edge HS as the offensive line coach, Deer Valley HS in Glendale, AZ as the defensive line coach, and Centennial HS in Peoria, AZ as the defensive coordinator.
Coach Welch will serve as a coach/counselor at AFC XXVI.