The All Alaska Football Camp (AFC) is recognized as one of the top football camps in the nation.
In 2012, 2013, and 2014, 143 players attending AFC earned 1st Team All State Honors. Seven of the past Nine State Championship Teams – Small, Medium and Large Schools – attended AFC, and the 2012-2013-2014 Gatorade Players of the Year attended the All Alaska Football Camp. The camp features 25 top College, NFL, and select High School coaches from 17 Colleges & Universities, plus counselors and athletic trainers from across the nation. Our staff provides superior football individual skills instruction, team instruction, coaching clinics, motivational speakers, college scholarship mentoring, housing and meals. 
This is the 24th annual camp. Join us June 25-28, 2015
FEATURING
FCS Div 1, Portland State University – Coach John Ely
FCS Div 1, Southern Illinois University – Coaches Todd Auer & Bill O'Boyle
NCAA Div II 2014 National Champion, Colorado State University – Coach Hunter Hughes
NAIA 4 time defending North Star Athletic  Association Champions, Valley City State University, ND – 29 Conference Championships – HC Dennis Mcculloch
CHAMPIONS ARE FORGED HERE!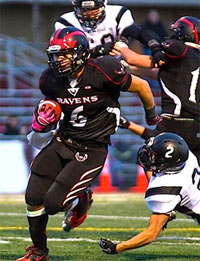 "The All Alaska Football Camp had a major impact on my high school football career.  I attended the camp all four years of my career, and it helped my team become two-time State Champions.  I was also honored to be named the 2014 Gatorade Player of the Year.  AFC offers outstanding individual skill development, and it helped me become the best player I could be.  AFC also offers unique team-building opportunities.  Over the past four years, I was able to learn valuable individual skills from outstanding college coaches, PLUS AFC was an opportunity for our coaches and players to see how the Eielson Ravens stacked up against defending champions and top football talent from around the state.  And last, I did not have to spend thousands of dollars on exposure camps in the Lower 48.  AFC provided me an incredible opportunity to showcase my skills and potential to over 20 college coaches from around the country.  I am currently considering multiple college football scholarship offers, and many of those are from coaches who coached the All Alaska Football Camp."
Anthony Griffith
RB, State Champion Eielson Ravens
2014 Gatorade Player of the Year
3 years as Offensive State POY
2x conference offensive POY
3x first team all state RB
3x first team all state DB
1x  conference utility POY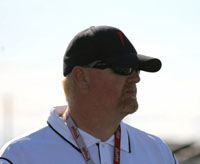 COACH DAVID DEVAUGHN on the AFC difference
When I took over the Eielson program in the spring of 2000, I knew the biggest challenge would be forging that essential bond between a new coach and his players.  One of the first coaching decisions I made was to enroll our team in the All Alaska Football Camp. Today, the All Alaska Camp is a cornerstone of our preseason preparation.  In addition to learning and refining individual skills, the camp also provides one-of-a-kind team-building opportunities including competition with the top football programs statewide.
The camp is also a great opportunity for our upper-classmen to get valuable exposure with the college coaches who attend AFC. There is no other camp in Alaska – or anywhere – that offers anywhere near the benefits we enjoy at AFC.  Bottom line, this camp is our assurance that when October rolls around we are going to be in contention for a State title.
David Devaughn – Head Coach, Eielson Ravens
3 x Conference Coach of the Year
2 x Small School State Championships
11 Conference Championships
11 playoff appearances
2 Small School State runner-ups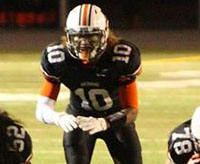 "I was proud to be selected Gatorade Player of the Year for 2013, but that award doesn't compare to how it felt to be part of the State Champion West High Eagles and winning the First National Bowl.  The All Alaska Football Camp was a big part of our preparation.  It was the first time we really bonded and felt like family.  I think it helped prepare us for the injuries and challenges we had to overcome last year. This camp makes you a better player, but the best part is how it teaches you to be a better teammate and a stronger team."
Leroy Elliott
Gatorade POY
All State Wide Receiver
All Conference Wide Receiver